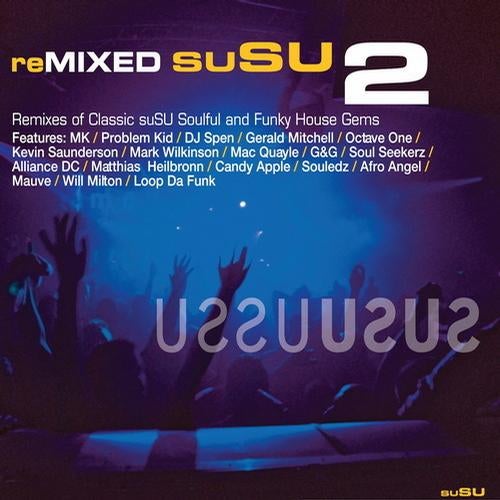 This is the sound of suSU - with additional production.

Since setting up shop just over 3 years ago suSU, has delivered a series of sizzling
dance cuts. This album, part of the label's distinctive, branded in house series of compilations, showcases some of the most epic remixes on key suSU tracks.

There are two worldwide exclusives released for the first time anywhere....MK makes his comeback in the house arena with his cranked up take on Rosie Gaines "Closer Than Close" and up and coming Soulful House production duo Loop Da Funk come up with a sizzling pumped up version of Donatella Movement's disco-house gem "Love Can Be".

Madonna sometimes collaborator Mac Quayle supplies his trademark sound with his take on Mama Razzi's "As I Kiss You", Detroit techno wizard Gerald Mitchell hits all the spots on Octave One's sublime "Somedays" and the O1 Boys are represented by their own remix of one of dance music's finest moments - the classic "Strings Of Life".

DJ Spen is building up a stellar reputation in the USA vocal house field and he and his Muthafunkaz show just how Baltimore can get funky with their much loved touch up of
"Dance With Me", the massive sound clash between K.Klass and Rosie Gaines, whilst equally essentially Soulful house gems come from Will Milton's pure Shelter remix Blaze featuring Byron Stingily "Spread Love" and the underestimated G&G mix of the Soul drenched "Magic" by Afro Angel.

Add Mark Wilkinson remixes on Solitaire's retread of "You Got The Love" and (the truly anthemic) Morris T and Fjrmo featuring Barbara Tucker's No 1 club chart smash "Let Me Be" and the result is a compilation to cherish.

As a bonus, CD2 features a set of harder dub mixes.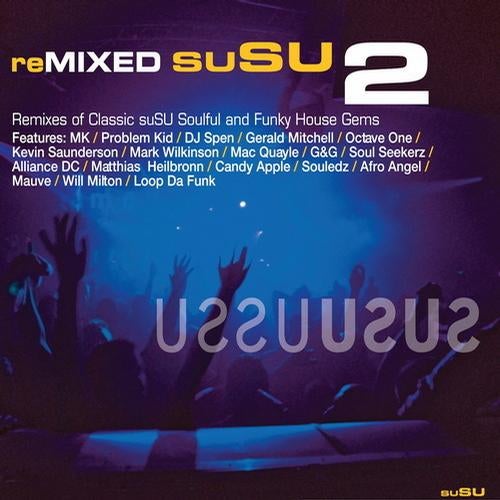 Release
Remixed suSU - Volume 2