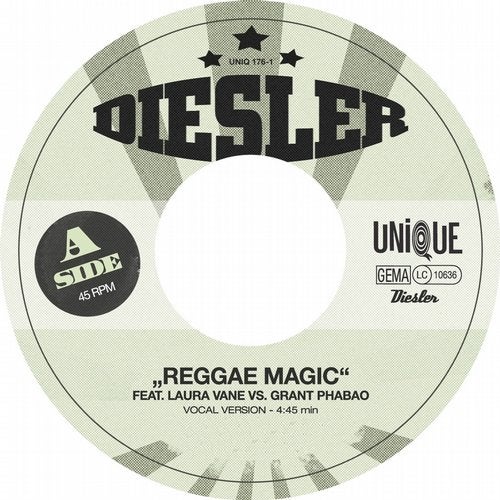 Unique Fans will recognize the voice instantly - Miss Laura Vane herself does the vocals for the new Diesler single having the wonderful title 'Reggae Magic'. The name says it all - it's reggae, it's magic, it's summer, it's holiday feeling at its best.

While the smooth beats of Jonathan Radford a.k.a. Diesler make you lay back and enjoy a tequila sunrise, the silky-rough voice of Laura makes you wanna groove at the same time. The perfect mixture.

Laura Vane has been part of the music world for a very long time now. She already worked with The Streets or Gnarls Barkley. Her latest stroke was the record she made with The Vipertones. A unique piece of soul and funk - combined with Laura's honey-over-sandpaper voice - a must-have!

Also Diesler is no stranger in the world of music. Since he was a young lad he has made his contributions. From his work as a successfull DJ to his well-known remixes for labels such as Thru Thoughts, Record Kicks or Jugglin/Raw Fusion Diesler is famous for his globe-trotting sound covering jazz, funk, latin and many more styles. A fact that can also be witnessed on his upcoming new album 'Tie Breakers' (Unique Records).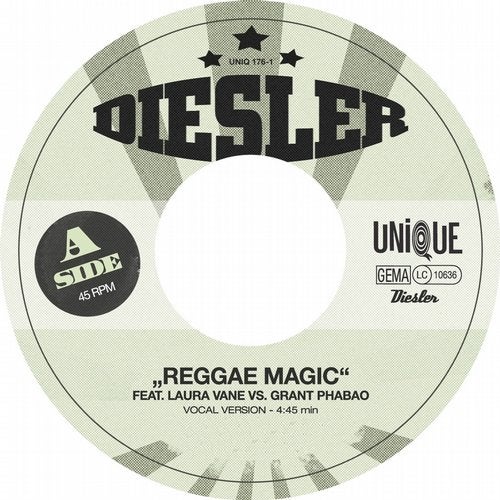 Release
Reggae Magic