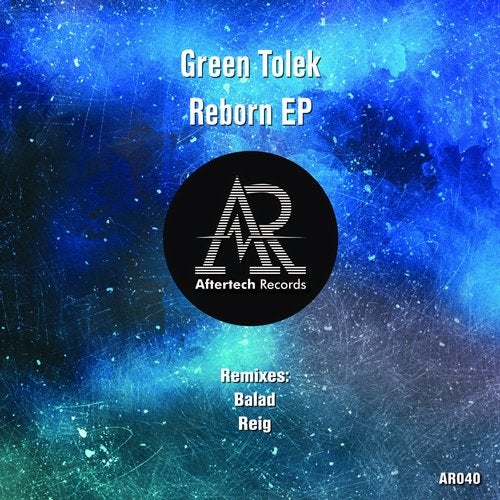 Hype
Exclusive
Aftertech Records fortieth release

'Reborn' is the fortieth release of Aftertech Records. Green Tolek is a French producer who makes powerful melodic techno, a perfect fit to the Aftertech Family. This four track EP is accompanied by no one less than our own Reig and Balad who show their talents once again in their interpretation of Reborn and Oxe.

The title track 'Reborn' starts with a real tension builder of echoing percs and a growing synth who will lead the entire track. In the intro of the track it slowly evolves into a massive bassline which, accompanied by a quick hihat, takes you away on the journey that is: Reborn! After a break in which you can totally lose yourself, Green Tolek manages to make it go even bigger and let the bassline growl and roar. A wonderful way for Green Tolek to show what he is capable of!

'Oxe' begins with a strong and deep kick accompanied by a sweet and mesmerizing melody which slowly grows into something more ominous and dark. Together with smartly placed percs and a groovy bassline, this is a track which will get the people moving on the dancefloor for sure! After a small breakdown, wailing brass sounds echo through space, adding perfectly to the wonderful atmosphere which Green Tolek has created in Oxe. A job very well done!

Reig is the first artist who is on remix duties. He recognizable smart and funky percussion work sets the tone right from the start. Quickly a groovy bassline arises on top of which Green Tolek's signature synth is added creating a wonderful synergy between both their strengths. The synth floating through a universe of melodies created by wobbling basslines and a singing piano, make for a very comfortable cloud to drift away in. Another masterpiece by Reig!

The second remix comes from Balad, who turned Oxe into a totally different direction. Lovely mesmerizing vocals glide over a never-ending melody. When it is accompanied by a smooth bassline and a warm ethereal pad, the dream is complete. Just at the moment when you can't drift further away from reality, he lets the bassline growl making them work in perfect symbiosis with a spacy brass. Balad definitely hit the right spot in this wonderful creation!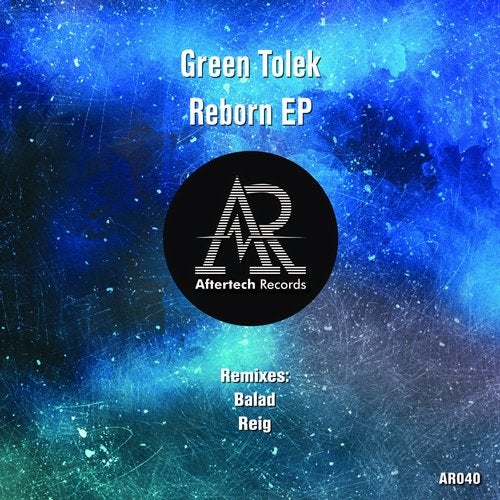 Hype
Exclusive
Release
Reborn EP