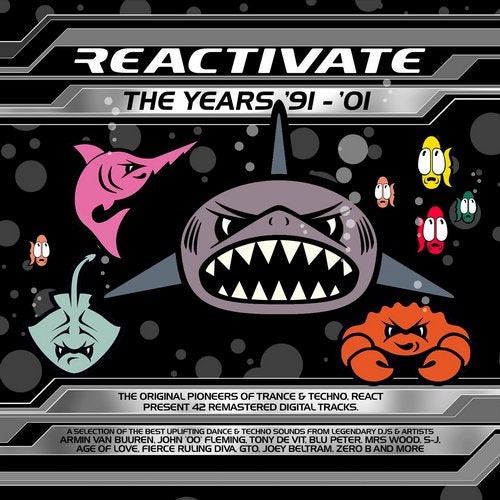 Release Date

2015-11-20

Label

React

Catalog

REACT258
Back in the days when weekends began on Thursdays and 6am was not a late finish in clubland, accelerating track tempos fuelled widespread decadent partying. When Berlin throbbed to the sound of teutonic beats and Svan Vath and Carl Cox spun high-speed techno and trance, Reactivate ruled as the platform to hear the popular underground anthems making waves at the raves.

The Reactivate series, which sold over 500,000 albums, became a byword for new electronic music and introduced the burgeoning, uplifting European trance sound to UK clubbers, where it found favour in London at clubs such as Trade, The Gallery, Heaven, Bagleys, and Peach, plus Scotland and across the regions, as well as Europe, U.S., Australia, South Africa and Asia. The popularity of this sound led to the rise of superclubs such as Cream, Gatecrasher & Gods Kitchen promoting this style of music, which in turn became a pre-cursor for the EDM movement.

As the sound became more ubiquitous, tracks crossed over to the mainstream such as Zero Bs Lock Up, Jam & Spoons seminal remix of The Age Of Love and trance anthem Push Universal Nation, as well as more quirky releases on the React label such as Mrs Woods Joanna and Sundance Sundance featured on this album. Other popular cult tracks including Tony De Vits remix of S-J Fever, Marmion Schoneberg, Jens Loops N Tings, Lemon Project Peppermint Lounge and internationally renowned DJ Armin Van Buurens Blue Fear.

Rachel Auburn, Original Blitz kid and fashion designer, was raised to club stardom in the nineties by crossover singles under the Candy Girls alias and Freska compilation albums on React, plus legendary DJ residencies at Taboo, Trade and Tidy Trax.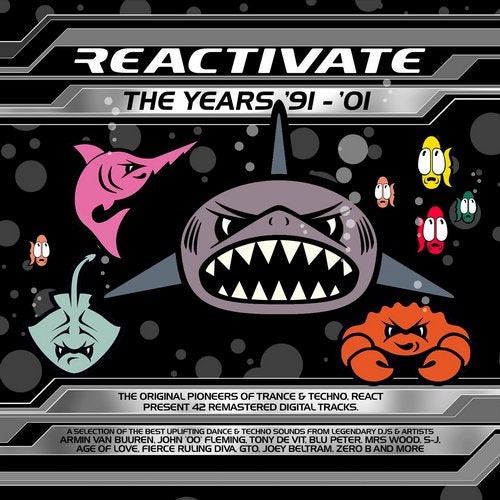 Release
Reactivate 91-01 Feat. Rachel Auburn DJ Mixes
Various Artists

Release Date

2015-11-20

Label

React

Catalog

REACT258