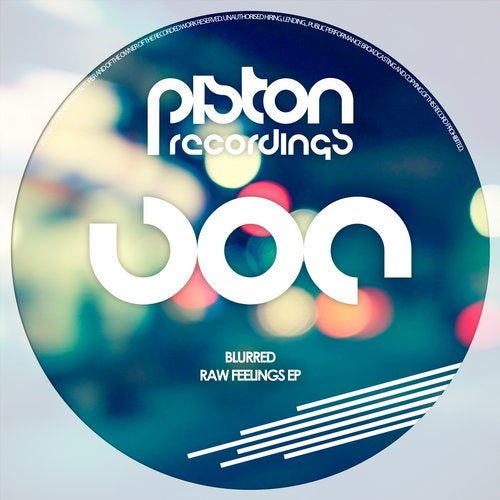 Italian DJ and producer duo Blurred aka Vincenzo Scollo and Raffaele Sonnessa debut on Piston Recordings with the fantastic 5 track EP titled Raw Feelings. Their love of electronic music began when they were 15, discovering the software used to create computer music opened up a whole world of creativity for the young, talented pair. As their confidence grew they started to play in local clubs while continuing to produce. They decided on their stage name which represents their underground style, moving between deep house, techno and dubby rhythms. They've notch up quite an impressive back catalogue with releases on several top labels. Great to have them on board here at Piston.

We kick off this jam-packed EP with the permeating deep house grooves of New Identity with its contrasting sounds delivering a sublime musical experience that will translate well on the floors. The track oozes warmth and the spoken vocal adds character while bright plucky melodies captivate, a solid cut for sure.

Captain Sky is up next and intros with a distinctive 808 drum arrangement which is the backbone of the groove throughout. Deep probing basses come from the lower echelons while rich chords create a surreal ambience. The big feature here is the trippy 303 action which compliments the groove beautifully, a must have no doubt.

Studio 54 is a wonderfully constructed slice of deep house with a darker edge. Right from the first few bars, you find yourself totally hooked on the mesmerizing groove thanks to slowly fading pads that melt into the sound and upfront horns which stand against cool 303 style lines. The spoken vocal adds an interesting narrative into New York's nightlife, specifically that famous niteclub the track is referring to. The perfect groove for the late-night session.

Freedom ramps up the energy levels with powerful, deep house fuelled groove with a rich vein of quality sounds running throughout. The bassline delivers a nice bouncy vibe while tight drums keep the rhythm flowing. Cool vocals remain consistent as simple chord stabs hypnotise. In the midst of the darker tones we find melodic elements that create contrast and texture. Superb stuff that will not disappoint.

If there was a track needed to give the party that extra boost then Everywhere is the one that will do it. A superbly upbeat dancey slice made up of chunky beats, crispy hi hats and infectious pianos. Driving the groove, we have a deep probing bassline which adds so much depth while various vocal elements takes things deeper and adds a club vibe. Excellent arrangement and a track that will definitely grab attention.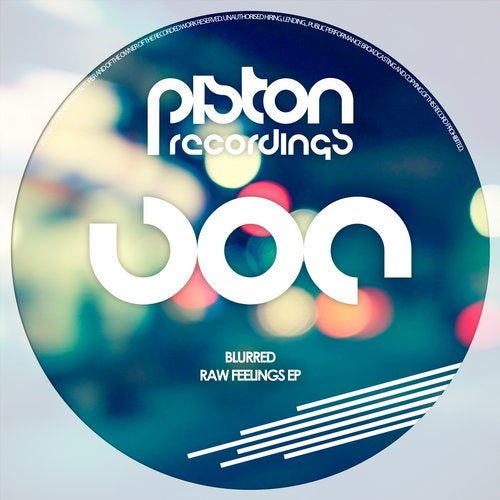 Release
Raw Feelings EP