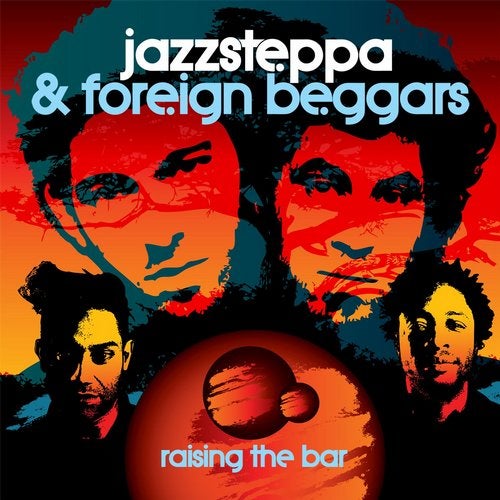 Jazzsteppa are an internationally acclaimed electronc music duo who combine cutting-edge digital production with
acoustic instruments, fusing hard - line sounds with dixieland, jazz and blues to create a unique brand of dance music.
Their pioneering way of working - they are widely credited as the first dubstep artists to perform live and record with acoustic instruments- has set them apart from other producers, allowing them to create a sound that is wholly uniqueyet utterly contemporary at the same time.

Next up on Studio Rockers we have the hugely inefectious "Raising the bar" which features the inimitable vocals of hip hop heavyweights Foreign Beggars. This will be the lead single from Jazzsteppa's forthcoming album "Hyper
nomads".
This high energy track further ascertains Jazzsteppa's exceptional capabilities for generic defiance and is no doubt set to be a massive hit. The original will be accompanied by three awesome remixes from Stray, Wascal & Nuphlo.

The hyped energy of the track in its momentous implementation of driving , strenuous drum patterns combined with an infectious, introductory synth motif sets the tone for trio of vibrant remixes that cannot fail as an immense dancefloor hit.
Ferverent, revitalising vocals united with the domineering assertion of low- frequency dubstep make for a track that demonstrates the pronounced potency of reworking a musical vibe across the imagined boundaries of two dichotomous genres.


Wascals interpretation in turn highlights the more harmonic facets of the original, expressively revelling in a joyride of sheer garage-esque gratification. The track's adept transformation of the vocals into a deep experience of spliced audio phenomena is offset against a powerful emphasis on a sonorous dubby bass, glitchy vocals, galloping drums and reverberating atmosphere.

The vigour of the track peaks at new heights in this huge remix's vividly accentuated progression, which shifts the original away from the domain of dubstep and into an urgent drum n bass infusion of polyrythmic amen frenzy. The vocals in stray's rendering , while still contagious, are forced to submit to the prominence of various oscillating, bone - shaking beats. On for the junglists.

Rhythmic tension coupled with an amplfied, pulsating bassline chracterises Nuphlo's unique take on Jazzsteppa's hip hop infected track, setting a reverberant, urban framework for the introduction of the dynamically layered vocals. Reverberation, syncopation and cinematic tension are all massive aspects of this dextrous remix, revealing an unrivalled artistic effort from collaborators operating at divergent extremeties of the dubstep spectrum.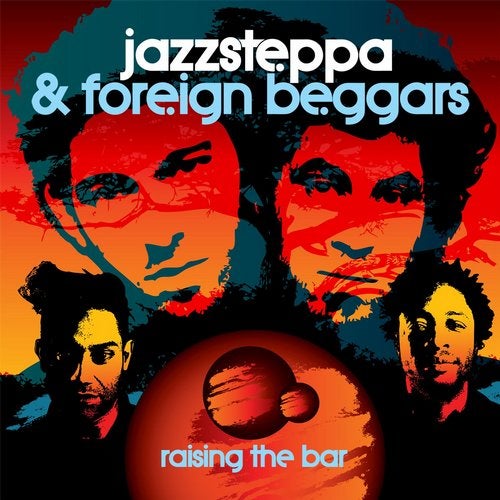 Release
Raising The Bar