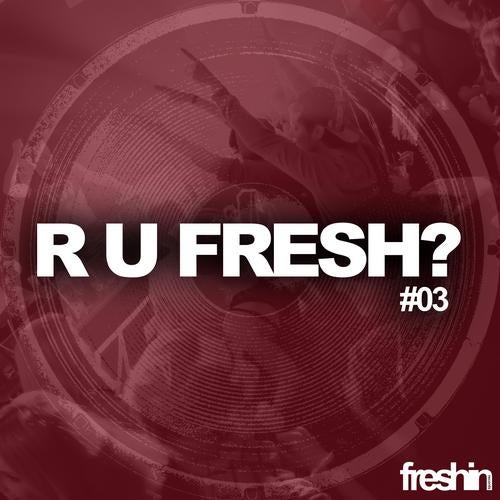 Release Date

2013-12-23

Label

Freshin

Catalog

FRESHINCOMPIL003
Freshin Records marks its third release of its magnificent compilation series R U Fresh . The usual suspects joined by two fresh names have pooled once again their forces to create 13 absolute stormers, 3 of them already released and tested successfully on the dancefloor!
This album stands out for its diversity, it captures different techno moods and styles creating 13 strictly dancefloor orientated slices. Going from Adrian Hours wavy synth loops and cricketed drums to Kikos Moto where aggressive bass lines, swirling filters and discordant synths increase anticipation!!
Label boss Da Fresh leaves his mark on Anton Xs Black Soul, looping skillfully its vocals and piano riffs setting the mood straight away! Jack your body has already been released showing once more this mans undoubted skills and talent. Free your mind is a brilliant remix of Ukrainian producer Spartaque showing off rolling accelerated beats and drums.
Matt Minimal brings in a deeper sound with Technic" increasing anticipation with its low bass while vocal chops hummer along with playful riffs.
D-Funkshion s Freak leads a bouncy circle blending cowbells, wooden percussion and drums while a persistent horn leads the battle.
Carlos Almazanis adds his minimal sound in CA041 with quality-ridden drums, a fat bass and a melodic chord, the one that sticks in the mind for days.
D'Jamency hovers between dark and light with Nocturnal using deep bass and hypnotic stunt horns.
This compilation couldnt miss out Ant Brooks groovy Drumba with its catchy vocal snippets and his familiar chunky bass cracking it.
And back to getting a bit more serious with master Citizen Kain and Boryana on his side releasing Mania leading with full dancy rolling drums before a gnarly bass layers in and peaks suspension.
Agent Orange rolls out into action with U Can't Hide using house vocal snippets keeping the bounce affair alive and kicking while Alex Nemec and Nik Feral with Muv keep the vocal chops punctuating on the background and let the drum beats do most of the work.
Definitely another feisty package from Freshin Records.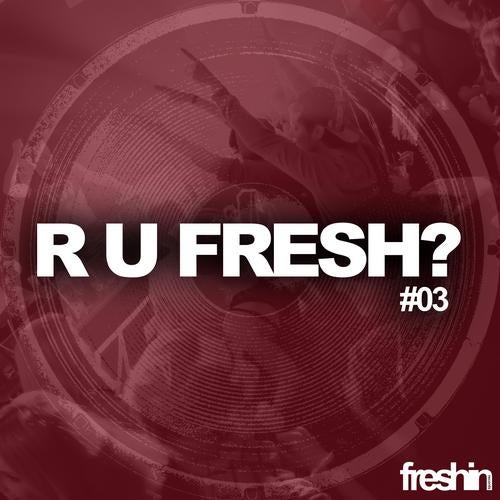 Release
R U Fresh? #03
Various Artists

Release Date

2013-12-23

Label

Freshin

Catalog

FRESHINCOMPIL003