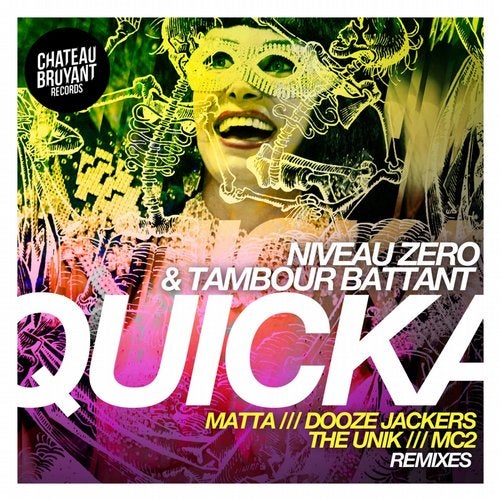 We told you : Chateau Bruyant is about all the spectrum of Bass Music. This release shall prove it once and for all with an hybrid track from Niveau Zero and Tambour Battant and a handful of great remixes in such different genres as dubstep of course (from the mighty Matta), moombahcore (from master The Unik), Electro House (from Canadian fellows Dooze Jackers) and Glitch hop (from the glitchy pair MC2) .

Original by Niveau Zero and Tambour Battant is a perfect mix of both their styles, melting Niveau Zero\'s metalstep and TB\'s tropical bass in a catchy yet innovative track, adding a somehow gangsta flavor to it : refreshing !
Matta\'s remix is a perfect dubstep refix, with its mighty synth-lead that wont let anyone behind : much exciting !
The Unik chooses to go in a rather different direction with a shuffle-fuelled Moombah remix ; it\'s funky, even jazzy on the break, yet powerful as usual.
Dooze Jackers goes the tropical way, though it must be snowing as hell in Montreal right now; guys know how to heat it up.
Last but not least, MC2 delivers a cut and fuck\'d glitch hop version that completes perfectly this EP.
5 tracks, 5 styles, 5 good reasons to get this cool EP.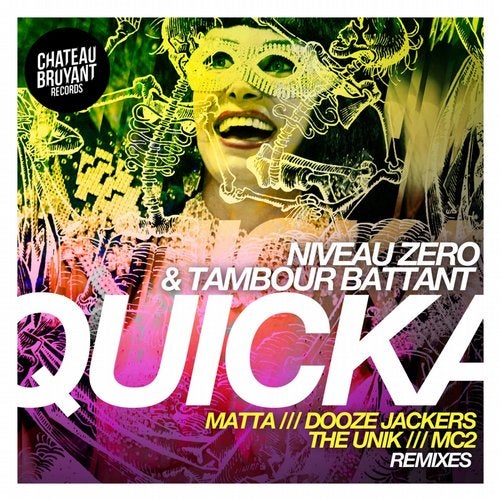 Release
Quicka (feat. The Unik)