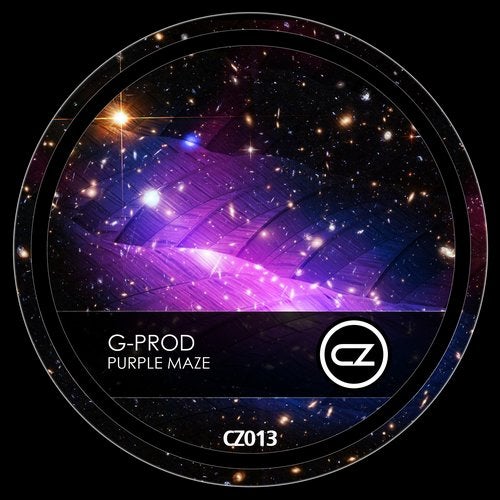 Release Date

2016-11-25

Label

CZ

Catalog

CZ013
G-Prod mark their CZ debut with a superb four tracker entitled Purple Maze. French brothers David and Nicolas Gaugain are the men behind this one and you will see from the sheer quality of the sound just how much they love to make music. Although they have been together all their lives, it was in 2010 when they decided to start making music together and after several experiments they decided that electronic music was where their hearts lay. Their sound has been getting massive support from a plethora of top DJ's and artists with the likes of Laurent Garnier and Renaat Vandepapeliere showing interest in this latest offering. They like to dabble in experimental Deep Techno, Deep House and atmospheric sounds and this is shown by the diversity in their sound. We are very happy to have the guys on board at CZ and we just know that this one will grab a lot of attention.

We kick off with NGC 3372, a beautifully constructed slice full of raw organic and rich sounds. The drum section is top notch, tightly arranged offering a pure techno vibe that will definitely appeal to many. Swirling, hypnotic pads and wonderfully crafted FX blend perfectly creating some very nice melodics alongside a deep pulsing bassline that drives the track brilliantly. Top notch stuff indeed.

Purple Maze intros with a sublimely deep groove that draws you in right from the off. Chunky kick drums lead the way as mesmerizing pads create a stunning ambience that builds and builds into an eclectic and complex techno fuelled pattern alongside stunning synths that melt into the groove effortlessly. Excellent stuff that you will not want to miss.

Division wastes no time in getting right down to business. The intro boasts a subtle drum arrangement that compliments a superb infectious tone as it cuts a simple two note pattern. Stuttering synths and distant voices provide some very cool textures in the sound which add to the hypnotic groove that oozes out of the track. A simply stunning slice of deep melodic techno that will captivate the mind no doubt.

Illusion wraps up this fantastic package and does it in style. This one is a truly deep and thought provoking piece that will dig deep into your soul. The track is driven by a wonderful construction of beautifully deep and lush low end basses and tones. A tight drum section keeps the rhythm moving while sweeping pads and subtle synths deliver a hypnotic groove. A definite must have track for those late night parties that will keep the floors moving.