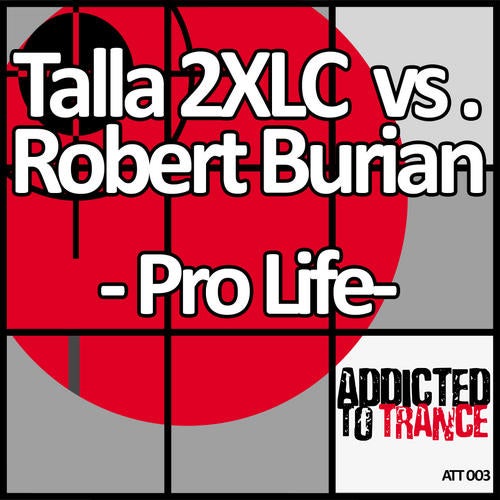 Talla, auf Platz 6 unter den deutschen DJs und bald Träger der Ehrenplakette der Stadt Frankfurt, hat sich für den neuesten Addicted to Trance-Track wieder mit Robert Burian zusammengetan. Pro Life ist, wie der Name verspricht, eine echte musikalische Ode ans Leben und die Lebenslust.

Dynamik, Drive and Drifting das ist der Club Mix. Er ist schnell und tanzbar, wie übrigens alle Remixe, und kommt gleichzeitig sehr relaxed rüber, mit einem dezenten, sphärischen Break. Die kleine Melodie wird im letzten Drittel des Tracks zusätzlich noch mit Klavierklängen versüßt. Der Tempo Giusto Remix ist der Dandy unter den drei Remixen. Er besteht aus genauso viel Dynamik und Drive wie die anderen beiden Versionen, ist aber umhüllt von einer reduzierteren, edleren, feineren Dampfwolke. Der Break überrascht mit einer äußerst effektvollen old school-Sequenz, die umgehend Gänsehaut verursacht.

Die Träumer kommen mit dem Akira Kayosa Remix auf ihre Kosten. Er nimmt kurz mit auf einen kleinen Trip ins Paradies. Und das, ohne an Dynamik gegenüber den anderen zwei Versionen einzubüßen. Aber irgendwie klingt hier alles zarter und luftiger.

------------------------------------------------------------------

Talla, ranking no.6 of the german dj charts and soon to be owner of an honour badge from the city of Frankfurt, joined together with Robert Burian for the newest Addicted to Trance track. "Pro Life" is like the name already promises a true musical ode to life and zest for life.

Dynamic, drive and drifting - thats the Club Mix. Its fast and dancable like all remixes and at the same time its very relaxing with discreetly and celestial break.The little melody is sweetened with piano sounds in the last third of the track. The Tempo Giusto Remix is the dandy between the three remixes.It consits out of just as much dynamic and drive as the other two versions but is surrounded from a more reduced, noble and finer steamcloud.The break surprises with a very effective old school sequence which causes istant goose bumps.

The dreamers will get their satisfaction with the Akira Kayosa Remix. It swoops you off to a little trip to paradise. And thats without loosing dynamic compared to the other two versions. But somehow everything sounds smoother and more airy.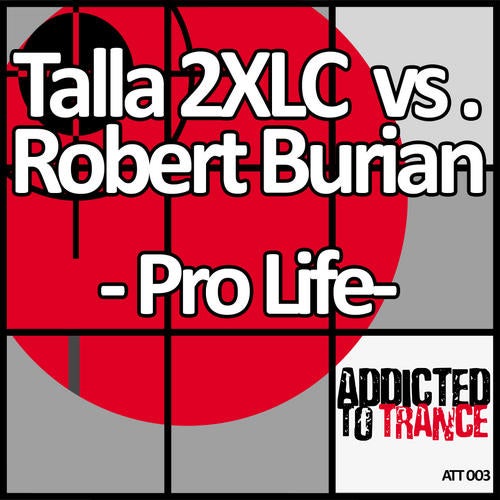 Release
Pro Life