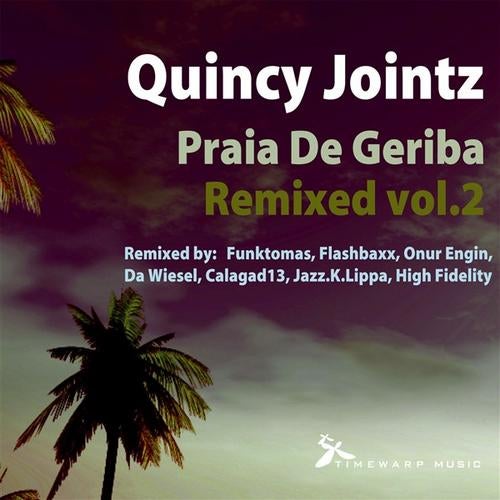 Quincy Jointz returns with the second remix volume of his album Praia De Geriba
which caused massive dance floor action worldwide and was supported from top DJs.
Now with the second remix volume seven different remixers are taking over Quincy's tunes
and remix them with their unique style, talent and passion in different styles from House
to NuFunk and Dubstep.
Hamburg?s rising NuFunk producer Funktomas made a funky and skanking remix of
"Trippin?" - a perfect combination between Big Beats, Funk and Ska.
Flashbaxx (Baxxbeat) did a remix of "The place" which is totally different. A sure shot
house and nu-disco remix for clubs all over the world. Surely a hit-remix.
"The place" got a second remix by Turkish NuFunk hero Onur Engin. He creates a groovy
bastard between House and Electro with uplifting horns, saxophone and rocking e-guitars.
The Hip Hop tune "Super Hero" with its Brazilian raps by Big Theo and DJ Soares was one
of the hits of the album.
Da Wiesel (Sunset Soul) added more funky beats to the rock dancefloors worldwide.
Spanish producer Calagad 13 did a 80s style boogie remix of "Hottie Party". More uplifting
and electronic then the original. Sure something for the B-Boys and B-Girls."
"La Dub Musica" got dubby remixes by High Fidelity from Switzerland and Jazz K.Lipa. 2
totally different but great remixes. High Fidelity remix is something for the Dubstep-Heads
- dark with massive wobble-bass. Jazz K.Lipa turns this song into a skanking Dubstep
monster.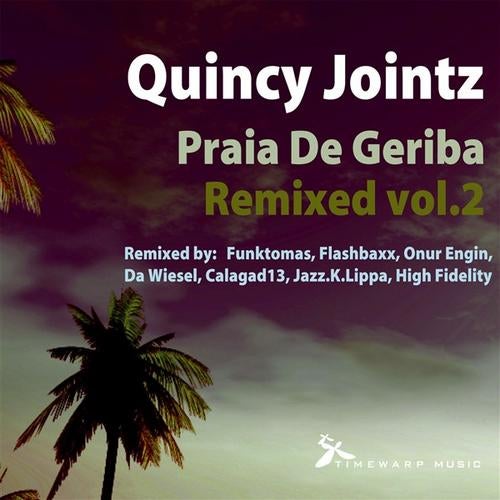 Release
Praia De Geriba Remixes Volume 2