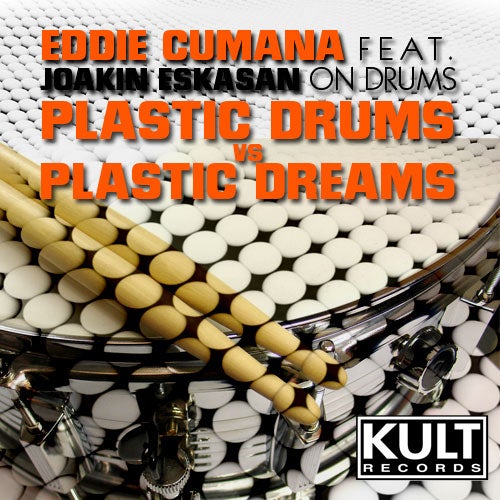 Release Date

2010-03-17

Label

KULT

Catalog

563X
Eddie Cumana featuring Joakin Eskasan on drums is a drum feast with a plastic dreams twist! (KeyBoards by Beppe Savoni)

Eddie cumana teams A nuyorcuban groove prodigy, has over 20 years of experience in the music business as a sound engineer, record label executive, song-writer, a professional DJ and producer. Today Eddie is creating the hottest music that is being broadcast on radio mix shows and spinning internationally on dance floors alike.

Many of Eddie's productions are timeless and can still be played today, such as the song Automatic that he co-wrote with keyboardist Dave Cepero over 15 years ago. Eddie and partners opened a commercial sound studio where he worked as the in-house engineer and technician. After several successful years and additional skills to his repertoire, Eddie's career brought him to working for KULT Records where he is currently the label manager.

Kult Records was quick to recognize Eddie's multi-faceted talents and encouraged him to bring his cutting edge hard hitting production to the table to be the producing force behind the multi-Artist Act Dynamix. Eddie Cumana's sound is thunderous, progressive and driving. With over 100 productions to his name and gigging internationally, Eddie has risen to the top through his hard work, passionate dedication and regenerating himself as an artist, producer, song-writer and DJ.

Some world-known artists that Eddie has had the pleasure of working with or has remixed include: Toni Braxton, Cindy Lauper, Christina Aguilera, Cissy Houston, Natasha Bedingfield, Heather Hedley, Pink, Lula, Alan T, Sabrina Johnson, Sweet Sensation, Amuka, Inda Matrix, Michael Watford & many more....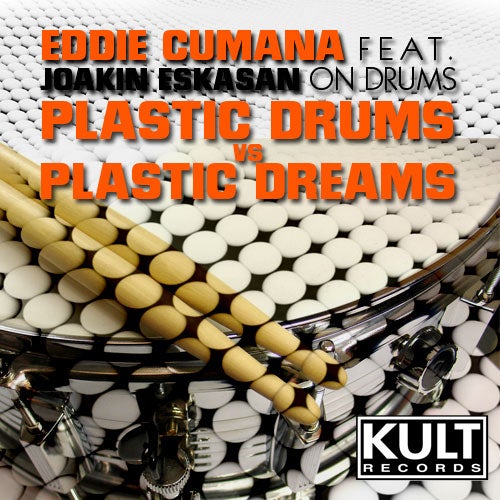 Release
Plastic Drums Vs Plastic Dreams
Release Date

2010-03-17

Label

KULT

Catalog

563X