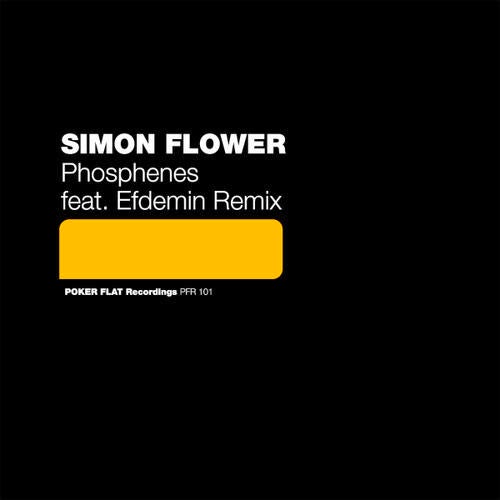 With releases on Moon Harbour, Curl Curl, Railyard and his Poker Flat debut "The Whisper Had It" last year, Simon Flower is one of New Zealand's top exports.

Now he's back with two more slabs of irrepressible dancefloor action, complete with a slow burning deep-techno remix by Berlin's own Efdemin.

'Phosphenes' is a pacy, chemically induced affair into the darker eschews of Flower's production techniques. Sinister background atmospheres churn beneath a strong kick and wonderful stuttering micro elements. The track builds with true style to release a huge bassline that drives the dark-funk energy forward with intensity and urgency.

The much praised Berlin based producer Efdemin has more than proved his talents over the past years, with a fantastic album on Dial and further solo EP's, or with his partner RNDM, as their more freestyle techno project, Pigon.
Here Efdemin follows a long driving, dub-bass heavy approach which will fit well across the board as its paranoid, edgy atmospheres and body shaking grooves dominate the floor. Its a strong hypnotic big-club vibe thats upheld until the dramatic yet reduced final resolution.

Finally the almost self explanatory 'Late Night' is a pumping, jumping groover that sums up the busier side of Poker Flat's sound perfectly. Intricate, multi-layered percussion and fx slide over a tough bottom end whose bass grinds throughout the track. Its an energetic, clever tool track that will once again find its way into many different styles of DJ sets, thanks to its rich and clever fusion of sounds and genres.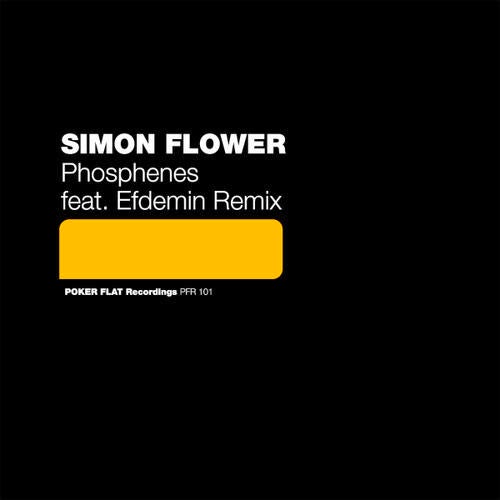 Release
Phosphenes