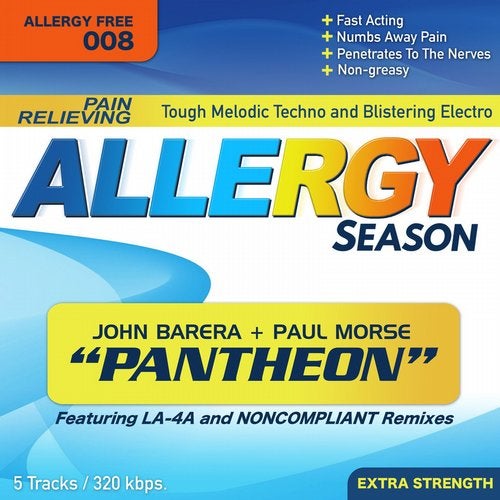 Apropos of a sweltering summer, Allergy Season is excited to share 3 synth-drenched cuts by Brooklyn's John Barera & Paul Morse. Barera and Morse have previously delivered doses of their tough melodic techno on two Allergy Season compilations, and seperately have seen work released on labels like Steffi's Dolly and Barera's own Supply Records.

On the figurative flip side of the record, two Allergy Season favorites deliver razor-sharp electro remixes. Delft label-boss LA-4A chops "Pantheon" into an heavy-stepping earworm and Midwestern legend DJ Shiva delivers a futuristic take under their new Noncompliant alias.

Pantheon by John Barera & Paul Morse will be out July 19th on Allergy Season and available from all well-stocked digital retailers.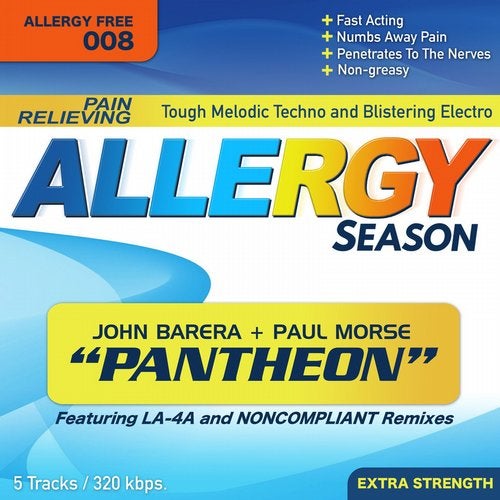 Release
Pantheon