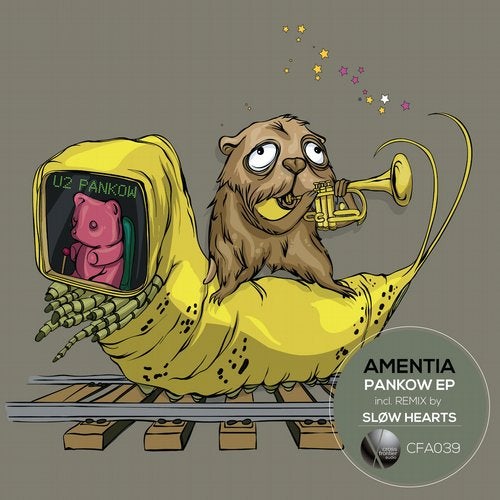 In good stead, Crossfrontier Audio are excited to announce a double label debut on one brand new EP, firstly by way of Amentia, the hotly tipped Parisian duo of Raphael Prior and Etienne Desportes who head into the CFA roster. The pair are set to bolster your peak-time arsenal with their lively 3 track Pankow EP - coming end of September.

Amentia have a deeply-rooted background in music and a real knack with instruments, this has resonated most recently in the studio, with the Pankow EP being produced from time spent crafting the right cuts for clubs. 'Pankow' gets it all in motion with a devilish bunch of kicks, rip roaring synths and big-room sounds, horns trigger real heady euphoria and symphony from top to bottom, and a whole dollop of melodic techno that will raise the roof in your sets - certainly nothing short of killer.

'Honow', is a deadly mixture of unearthly bass, dancing keys and a phenomenal drop, the whole track drifts through different dimensions... yet somehow manages to steer the energy of the room to the next level! From dark trip to an off kilter moment, 'Honow' is one of the sure-fire choices to tear things up in a menacing way, and is a key sound for the Crossfrontier Audio movement.

The second label debut goes to Slow Hearts, who get blood pumping faster to the feet on the remix of 'Pankow', a real clockwork and punch version of Amentia's original, what a means of introduction to the CFA label! The Dresden based producers have proved track after track, set after set, that they know how to smash the floor, and this time round they've buffed up the melody and drums, accentuated the rhythm, torn apart the pieces and moulded it back together again - the results of which are uniquely sonic and uplifting.

The Pankow EP sees a release on the 25th September, just in time for the final portion of the year.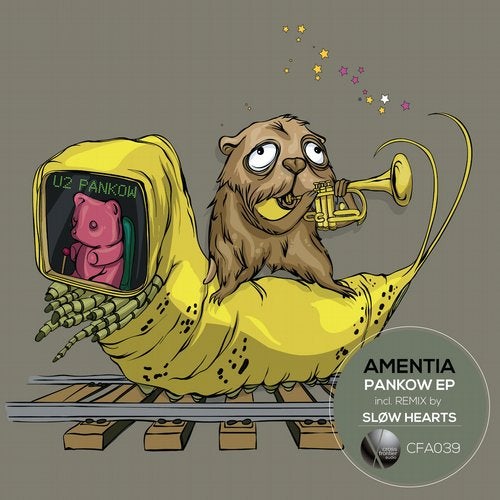 Release
Pankow EP