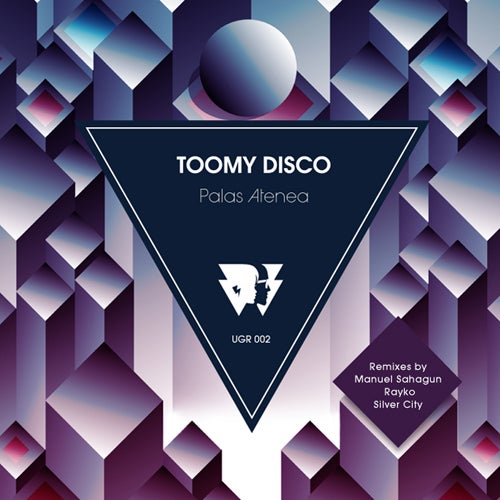 After the success of the debut compilation, Undertones Gang Records is proud to present Toomy Disco - Palas Atenea EP, the first of a series of releases that - undoubtedly- will call the attention of people of all tastes and from all around the world.

No one is better than Toomy Disco to lead the series of releases of the Buenos Aires based brand-new label. "L'Enfant Terrible" of nu disco -as international press has named him- is the argentinian producer with the most international projection in the last years, being released in labels like Nang, Bang Gang, Under the Shade, So Sound Recordings and Sold Out, among others.

PALAS ATENEA EP contains the original mix that gives the name to the album -an erotic & gravityless perfect cosmic house-, BLINK -an hypnotic and groovy mid tempo track- and the three excellent remixes: the spanish producer Rayko -certainly one of the hottest names of the last years disco fever-, the great duo Silver City (Julian Sanza & Fernando, 2020 Soundsystem) with their space version of PALAS ATENEA, and the Manuel Sahagun remix, a track that transforms the hypnosis of the original mix into an arsonist-house, and will probably set fire to a lot of dancefloors around the world.

All this makes PALAS ATENEA EP an essential album of the digital carts for the nu-disco and house music lovers. In addition, is the perfect evidende that Toomy Disco's sound is now mature and now puts him among the big names of the new electronic music scene.

Some feedbacks:

- Reed McGowan/Empulse (Billboard): Always looking for quality downtempo tracks to set the evening in motion... these will fit in nicely to my sets...

- Jay West (Flavor Recordings): Been jammin Manuel's mix for a bit, but all the tracks are dope

- Markus Schulz (Coldharbour | GDJB): Cool will try. Thanks

- Lukas Greenberg (Plastic City): Support

- Derek Howell (Master Lux Co., microCastle): Blink (original) is super dope. Great summer tune.

- Javier Orduña (Resopal/Amam/Pong/Rubrik/Cuatro): I love the "Palas Atenea" its nice Old School Dico Track, full suport, amd also I like The Silver City Remix too!!

- Steve Graham (TampaHouseMusic, ProtonRadio, F*ck*ng P*rv*rts): Blink, Manuel Sahagun remix is my pick, nice package over all, good music nonetheless.

- Deron (Stompy): Toomy is the new Disko king! Spot on with every release including this one.

- Chrissy Murderbot (Planet Mu / Sleazetone Records): Really good stuff--precisely up my alley! Will be playing / charting :)

- Giom (Lost My Dog): Manuel Sahagun mix for me. Thanks guys.

- Kraak & Smaak (kraak & smaak): Toomy Disco is on a roll!.

- Al Bradley/Chemical Warfare (3am Recordings / Cubism / Heartbeat Revolutions): Yes yes! Toomy Disco is always on fire & these two cuts are no exception, 'Palas Atenea' is amazing... On the remixes, Rayko really works it out with his dubby disco vibe, Julian & Fernando give 'Palas Atenea' a wicked re-rub in their unique style - 100% quality! Lastly Manuel gives 'Blink; a wicked deep house feel, finishing off a wicked EP. 100% support!

- Tooli (24:HRS / Local Talk Records): Nice one, Toomy Disco been releasing many great tracks lately. On this EP it's the Rayko remix that does it for me. With that boogie and disco flavour you can't go wrong.

- Catastrophic (Tunnel FM): Silver City & Manuel Sahagun Remixes for me. Cool EP from you guys again, thanks for sending it ;)

- Q-Burns Abstract Message (Eighth Dimension / EIGHT-TRACKS): Both versions (original and Silver City Remix) of "Palas Atenea" for me, here. Quite a superb selection overall. Thanks for it.

- Luca Doobie (Radio Popolare - Amnesia Milano): both originals for me thnx ;)

- Rissa Garcia (NightChild Records): Like the disco funk feel of Rayko's remix of Blink and Silver City Space remix of Palas Atenea...thanks

- Matty Gillespie (IbizasonicaFM): Very nice release, thanks for sending

- Gavyn Mytchel (Gallery / Ministry / London): Will support on radio show

- Flash Brothers (Agnosia): Palas Atenea (Silver City Space remix) we like!

- Feodor AllRight & Elena Mechta (AMDJS Radio Show): "Palas Atenea" original is big tune! Absolutely massive one!

- John Stuart (Chillin Music, 360five): Deep funk! Digging the slo- mo sexiness. Nothing wrong with a little bump n grind =)

- Ali James (RHYTHM PUNKZ, FUTURE Radio): Blink Manuel Sahagun Remix for me as it is more in line with what i am playing . Great production .

- Ricardo (Frequency Spectrum, Gourmand, FarrisWheel): Fresh!!! Thanks.

- Chris Udoh (Tigerhook): Silver City Fer sure !!

- Joshua Heath (Salted, Drop, Golden State): A lot of good stuff on here, lookin forward to giving it a more thorough test

- Marc Cotterell (Fm Musik, Siteholder, Thoughtless, Night Drive Music. Manuscript): Nice disco boogie. Silver City winning it for me :)

- Mark Picchiotti (MARK! Productions Inc./Blueplate Global Records): Very cool, not your usual tracks.

- DK Watts (Short Bus Kids / Bounce House Recordings): really cool EP. I dig all the tracks, especially the Blink (Rayko remix)

- Eric Tarlouf (Btrax Records): Strong package, will try them out

- Largo Tommy (Guesthouse/Robsoul): nice package. Manuel Sahagun remix for me.

- Felix Feygin (Chordashian): Great, love Toomy Disco, love Rayko.. love this release. 10/10

- Tom Burclay (Compost / play.fm): Wow, strong release, Silver City back on track, support!!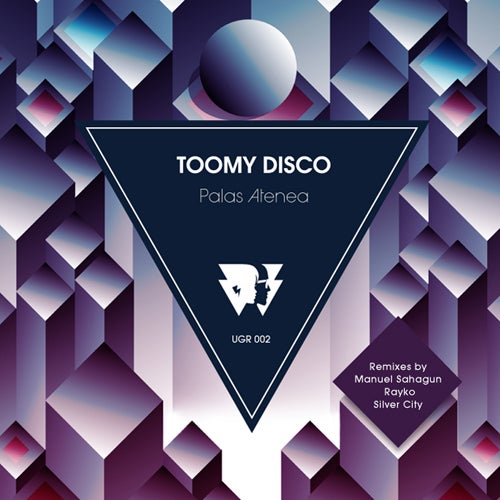 Release
Palas Atenea EP