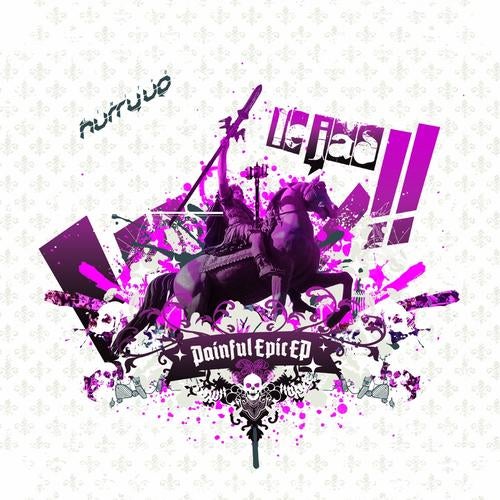 Release Date

2008-04-07

Label

Peace Off

Catalog

POFFLTD21
Watch Out Kids, another new signing to the stellar Hurry Up Limited roster, Le Jad hits the electronica big time with his debut release for Peace Off !

This legendary breakbeat producer who worked already for Dmc World Championship (like Dj Netik, Rafik,...), and sooner on a split release with The Qemists on Ninja Tunes , disintegrate all over with a real dancefloor machine weapon !!!

Easily one of the hottest new releases of the year, Mr Dynamic (Le JAD) with his own signature production styles delivers a "Painful Epic" Ep. This record contains 2 Powerfull trax cut and 2 bonus , 1 scratch drumming tool & 1 Drum'n'bass Skip less beat.

With a metronomic break drummer riddim methodology, Ragga, Breakcore, Drum'n'Bass & Breakbeat explose like a perfect sound's cocktail !

This new Breakcore mentalist hero give a new breath to the scene !!!

Wise up, you DON'T wanna miss out on this one...it's just TOO good.

Tasted & Approved !!!