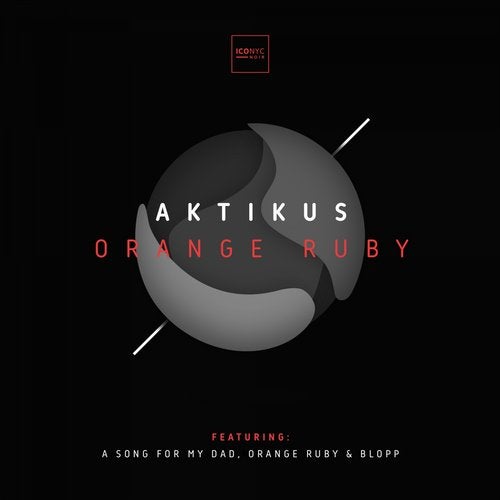 Hype
Release Date

2019-02-11

Label

ICONYC Noir

Catalog

NOIR022
Next up on ICONYC Noir, we welcome Italian Aktikus who marks his debut with the outstanding 'Orange Ruby EP'. Passionate about his métier and adept in a variety of genres, ambience is an integral component in the Aktikus's production sound as techno, deep and progressive house are closely tied to sensations ranging across the spectrum from melancholy to delight. Now interchanging these differing moods into audile form.

Aktikus gets us going with the melodic techno soundscapes of the title track 'A Song for My Dad'. Aktikus's influences are immediately evident as subtle freeform concepts drift through percussive driven inspired instrumentations. Rippling melodies trip along a deep kick that anchors an auricular montage to create a special sonic infused moment, accompanied by a subtle acid line that is going to leave a mark on your aural perception.

The title track 'Ruby Orange' opens with stunningly textured pads that warm the soul before a strong melodic infused bassline provides the base for this inspired piece to play out in delayed glory. Intermittent drums and electronica-soaked percussions in reverb come together to create a structured sphere of sonic geniality. Essential stuff!

Last but not least, 'Blopp' a musical affirmation, unified by a relentless kick drum and dark atmospheric emotion, the track is a concoction of warm, deep bass grooves, swirling chords, textured layers and stunning effects. Clever synth phrases complete the picture and create a cleverly worked piece of art to see out a true three-track masterpiece release from Aktikus.
Aktikus 'Orange Ruby EP' sees a worldwide release on February 11th, 2019 via ICONYC Noir.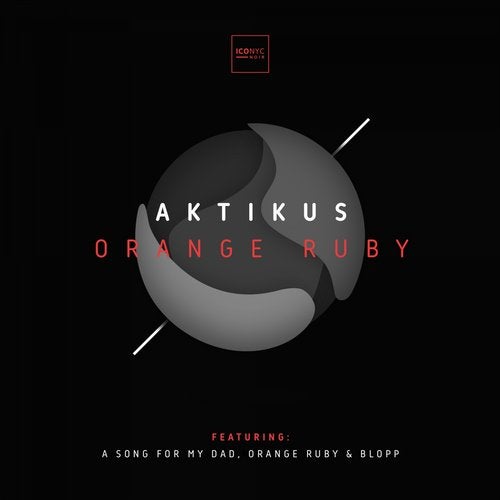 Hype
Release
Orange Ruby
Release Date

2019-02-11

Label

ICONYC Noir

Catalog

NOIR022