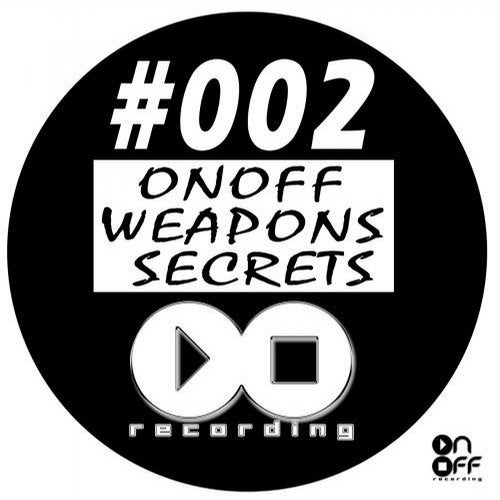 ONOFF RECORDING Presents PROMO EXCLUSIVE PRE-RELEASE:
ONOFF Weapons Secrets Series #002 V/A
ONOFF072 || Avaliable Now || Licenses And Other Inquiries:
On this occasion, for the second series, we have collected some artists like ONOFF:
Alberto Ruiz, Doen Jilak, Enzo Leep, Galvino, Sebastian Diossa, Marc B, Cesar Martinez, Oxan, Michel Caron, Luixar KL, Serohe, Roman Santos, Onay, Levis Mile, Demons are Black Holes, Alex Cruzell, Lui- , Arialdo , Luke Kosmas, Ruiz Sierra, Vincent, Sardu....

Explicit Content : Incluiding some EXCLUSIVE tracks in the series ONOFF WEAPONS SERIES.

SUPPORTS BY: Paco Osuna, Mr.Bizz, Cristian Varela, Sinisa Tamamovic, Stacey Pullen, Gery Otis, Daniel Sanchez, Tony Dee, Leonardo Gonelli, Edgar De Ramon, Danilo Vigorito ,Frink, Re Up, Mauro Alpha, Matteo Gatti, Paula Cazenave, Nuria Ghia, Mike Rosse, Oz Romita, Luca Maniaci, Alessan Main, Lupen , Matt Minimal, Schamain Alcazar, Razzo, Ruiz Sierra, Stefano Kosa, Mon, Fory, Gertjan Bollen, Giovanni Agugiaro, Giuseppe Rizzuto, Christian Farias, Samu Rodriguez, Nonyas, Fabian Argomedo, Wender A, Andreas Agiannitopoulos, Chrw Radio, Deep Southaudio, Deepinradio, Different Grooves, DJ Balthazar, Dj Misk , Eike Vogt, Giom, Kiss FM au, Kristina Lalic, Madeni, Phuture Traxx, Robert Grand , Tomas A.S., A.Lamet, Alejandro Fernandez, Andreas Henneberg, Bogg Daw, Cera Alba, Daniele Kama, Kam , Matt Akita , Miguel Toledano, Motoko, Nik Ros , Onay Sarabia, Pretty Criminals , Agent Orange, Alex Cruzell, Alex Smott, Alexander Filimonov, American Dj, FGazza , Jose Ferrando, Juan Archila, P.E.T , Mag-Tsugi, Eddi Hu, Mike Louth, Jhonny Kaos & more!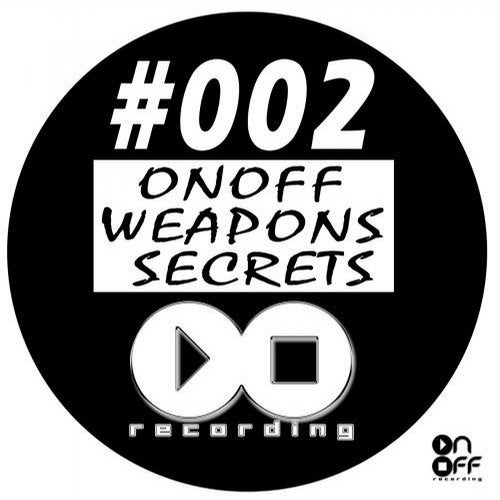 Release
ONOFF Weapons Secrets Series #002
Various Artists

Release Date

2014-04-21

Label

ONOFF Recording

Catalog

ONOFF072