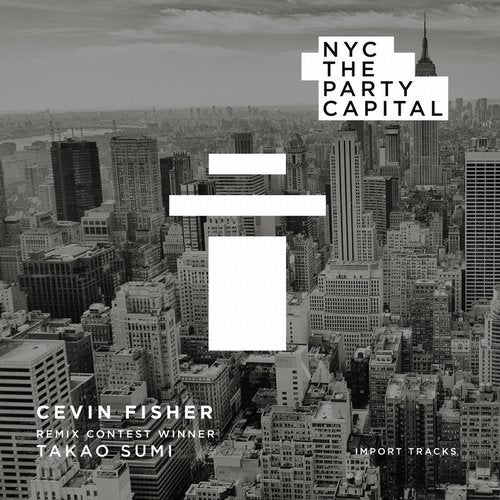 For the first time, house music legend CEVIN FISHER made his never-before-released,
original a cappella from NYC THE PARTY CAPITAL available for a very special
PRODUCTION CONTEST! With the support of DJ Times, Electronic Current, EDM New
York, Beat Cue and Nocturnal Times there were submissions from all over the world. Cevin
chose 4 finalists and the public voted. There were over 100,000 votes. The winner is
TAKAO SUMI! The Takao Sumi Remix received a total of 54,658 votes.
Takao Sumi, also known as Sender of Rhythm, is a talented DJ and producer from Japan with
over 15 years of experience. He has gained high praise from top DJ's of the world and
continues to originate its own house music with releases on multiple labels.
TAKAO SUMI - Delivers a Top Dog Remix here putting Cevins vocals right up front to deliver
his message NYC The Party Capital , We created this Madness in NYC .. This is def a peak hour
stomper with lots of pulses,rhythm and stabs to whip up the dance floor .. Have a listen and youll see why we chose Mr. TAKAO SUMI as the Winner .. Play it LOUD !!!!!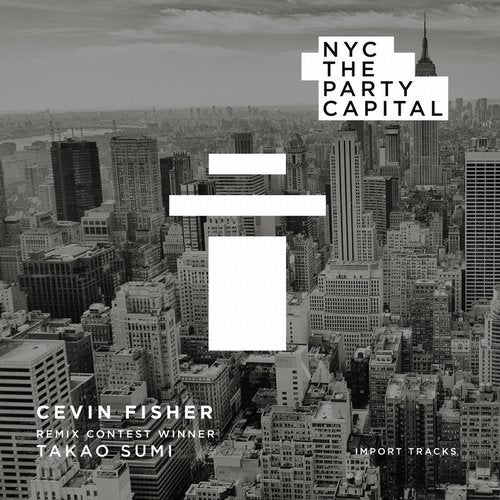 Release
NYC The Party Capital - Takao Sumi Remix