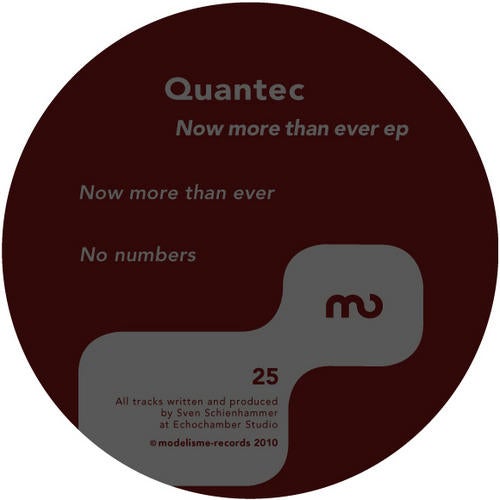 For this 25th release on Modelisme, Quantec, brilliant dub varied electronic music maker from Germany, offers a new ep entitled "Now more than ever ep", including 4 tracks for 4 personnal moods, exploring different approaches of the deep dub house-techno.
On A side "Now more than ever" is a subtle deep floating dub house-techno track, charming warm layers with a straight groove contrasted by percussive drums. Following track "No numbers" is a dub orientated one definitly, sweet and deep one that reminds some burial mix drums & grooves.
"Trippin" on B side is an huge deep phat minimal techno tool, subtle textured drums on catchy killer groove that crowd's feet can really enjoy!
To finnish "Far side of the moon" is a great dub mood with chords on an afrobeat which makes agree fans of bassmusic and deep techno.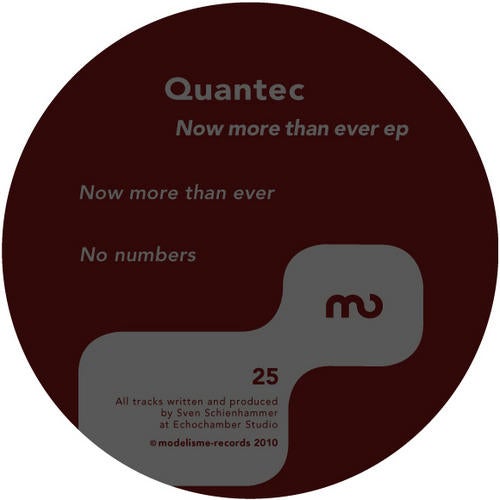 Release
Now More Than Ever EP