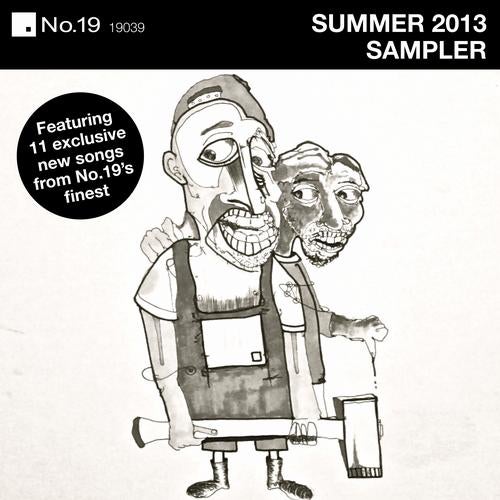 Release Date

2013-08-26

Label

No.19 Music

Catalog

NO19039
There is so much great music coming from the studios of No 19 associated producers that the label has seen fit to collect together 11 brand new and exclusive cuts on one superb package. They will all be released as one digital compilation on August 26th and included along the way are plenty of firm label favourites as well as some lesser spotted stars who are right on the brink of breaking through.

The compilation opens with 'Memories', a stunning new cut for the dancefloor from BLUD that is all floating deephouse with grainy hits, serene pads and plenty of musty atmosphere, before one half of Art Department aka Kenny Glasgow steps out with the excellent 'Sickness', a stripped out and retro tinged electro-funk track that takes you toa mysterious place on the edges of this galaxy.

Other label favourites like Teeloo and Jakkin Rabbit deliver standout contributions once again, dropping theexcellent tracks 'Private Life' and 'Kruell Summer' respectively. Else where Toronto outfit My Favorite Robot, whohave their artist album forthcoming on No.19 Music, serve up the vocal lead and emotive house lullaby that is TheReturn whilst label mainstay Tone of Arc go for a murky, heavily filtered vibe on their jangling, Depeche Modeinfluencedcontribution 'White Spy'.

Add to the mix sterling contributions from label co-owner Nitin who teams up with Audioflys Anthony Middleton forthe stunning Hows That, a killer cut from No.19s newest star Eric Volta plus gems from Clayton Steele, Jade andJonathan Lee who closes things out withy Distant Origin and you have one devastating compilation.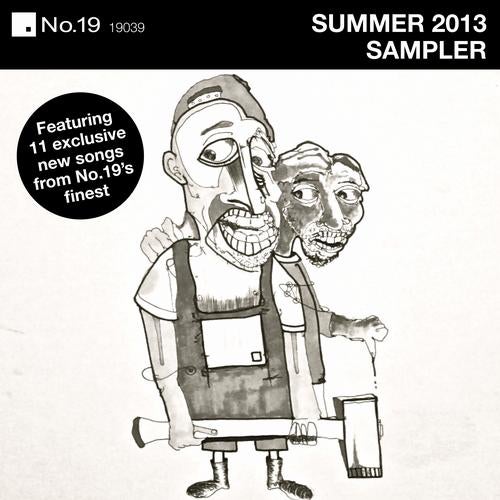 Release
No.19 Summer Sampler 2013
Various Artists

Release Date

2013-08-26

Label

No.19 Music

Catalog

NO19039