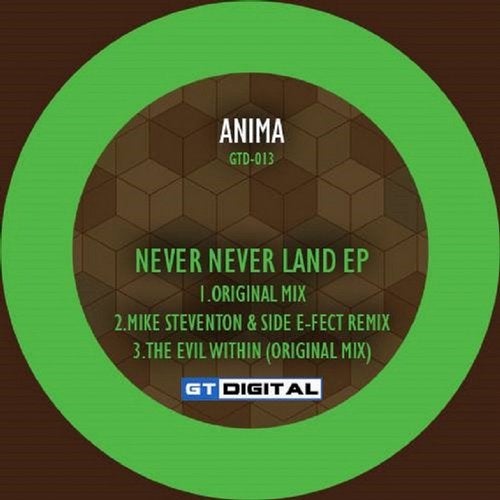 Release Date

2015-12-10

Label

GT Digital

Catalog

GTD013
Here we are with another new release on GT Digital this time around a couple of tracks from promising up-and-coming local talent Anima. The first one is 'Never Never Land', which is driving right from the off and uses brutal hard kicks, sharp catchy synths and has a magical breakdown not to mention fantastic melody and key changes.

The Plymouth based DJ's & producers Mike Steventon & Side-E-Fect teamed up and did a remix of 'Never Never Land' and excelled big time providing us with something that can only be described as special.

'The Evil Within' is a total hard assault on the eardrums that has real grit with awesome effects and a very much Uberdruck sounding break.

DJ Support, Aponaut, ADM, Ariel Lizana Hidalgo [Ariel Beat], Bangerz & Masherz, Carl Austin [Liquid Pulse], Chubba [Firewall], Craig Quinn [Quinny], Cryptodome, Danny Slade [VMM Magazine], Dave Scott [Country Club], Dark Electric, Dean Zone, Dexi, DJ Husband, DJ Mosquito, El Grekoz [Illegal Chemistry], Fausto, Faze2, Fergus [Uprising / Vibealite], Galvatron, Jake Ayres [Country Club], Jake Nicholls [Uprising], Johan [Digitally Imported], Keoni Mira, Matt Handy [Contact], Mark EG, Mark Roket [Friction], MissCreant, Nomad, Noizy Boy, Nutty T, Open Source, Proteus, Pingerz, Splinta, Stephen Hamlet [Country Club], Shaun T, VtheKid.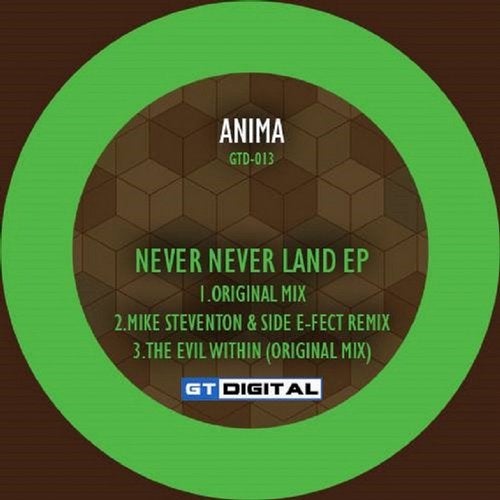 Release
Never Never Land E.P
Release Date

2015-12-10

Label

GT Digital

Catalog

GTD013