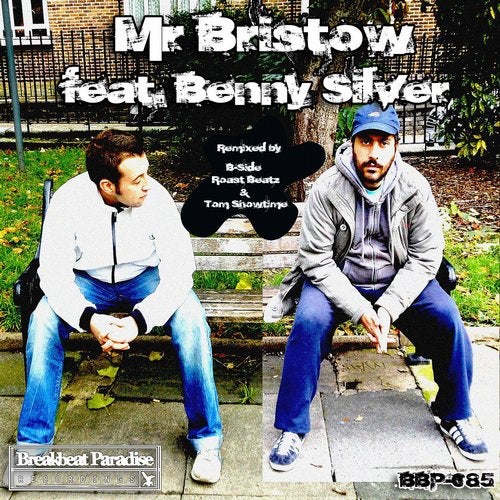 Release Date

2014-02-28

Catalog

BBP085
Breakbeat Paradise Recordings is proud to introduce a new act to the world of funky beats and breaks, straight from the streets of London - Mr Bristow and his main man Benny Silver on the mic. They've both been performing together for years as part of the live hip hop act Super Soul Soldiers, and with this new EP they're bringing along a unique flavor that lies somewhere between classic 90s hip hop and modern day ghetto funk.

Mr Bristow has been DJ-ing for more than fifteen years, performing in clubs all over the world alongside legends like Carl Cox, Norman Jay, DJ Yoda and many others. His mixing skills have featured on XFM, Radio 1 and Pioneer DJ Radio.

The My Life track is based on some big funky grooves and a straight up banging beat, with mc Benny Silver laying down the chords of his life into three banging verses. The package comes with blazing remixes by some of the very best producers in the scene: funky street beat master Tom Showtime from down under, soul brother beat smith Roast Beatz from the UK and B-Side resident producer from the almighty Ghetto Funk label.

A.The EP kicks off with the straight-up funky original cut of the My Life track. With an undeniable big funky groove and banging steady beat and MC Benny Silver delivering story tellin rhymes about his life. The catchy chorus and funky backing track makes this an instant BBP favorite!

B.Tom Showtime sharpens up the boogie effect by adding some groovy beats and a boogie bass line. Tom even manages to mix in the Fresh Prince as he gets it flipped and turned upside down. Another big funky remix from the Tom Showtime camp!

C.On the third cut of the EP its all about the big electro bass lines and pumping ghetto beats. B-Side has taken the funky parts of My Life and turned it into a state-of-the-art ghetto funk track!

D.Finally Roast Beatz takes it back down a notch by giving the My Life track a funky hip hop treatment. All three verses brought into Roast Beatz wonderful world of funk and soul.This may be the first appearance by Mr Bristow on BBP but it will surely not be the last. Look out for more original funky hip-hop beats and breaks from Mr Bristow in the future.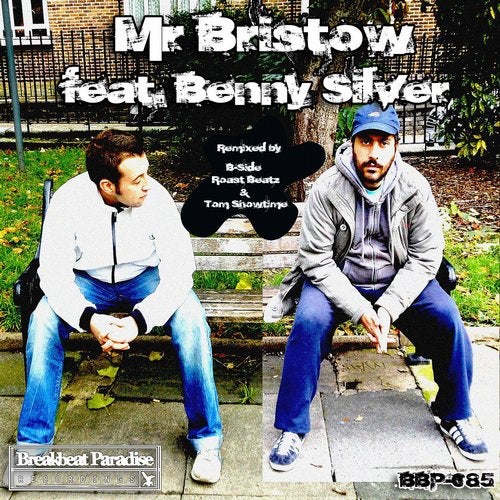 Release
My Life EP
Release Date

2014-02-28

Catalog

BBP085