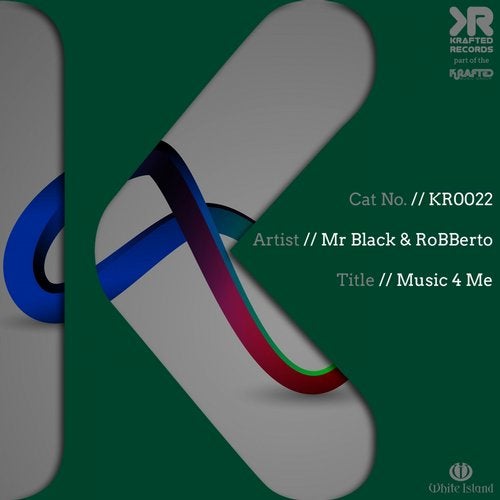 KR0022 Mr Black & RoBBerto - Music 4 Me

These guys have been proving their worth as producers and DJ's time and time again on various labels including Neptunne City, Coxworx and remixes for EJ Underground and Bloxbox Records, as well huge support from the likes of Umek on his Behind the Iron Curtain show.

This EP comes with two versions by each of this duo and both testament to their capabilities as producers.

https://soundcloud.com/mrblackis
https://www.facebook.com/djmrblack1976
https://soundcloud.com/robberto
https://www.facebook.com/roBBertoDJ
http://www.facebook.com/kraftedrecords
http://www.soundcloud.com/kraftedrecords

Contact: paul@kraftedmusic.com / darren@kraftedmusic.com

Krafted Records is part of the Krafted Music Group that includes Bloxbox Records, Endemic Digital, EJ Underground, Sounds of Juan, Unrivaled Music, First Steps Recordings and EJ Eternal.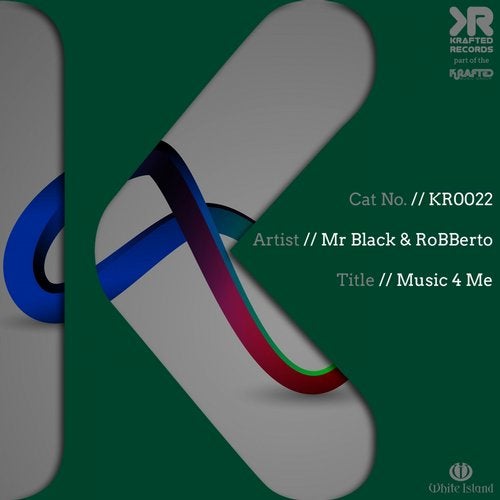 Release
Music 4 Me