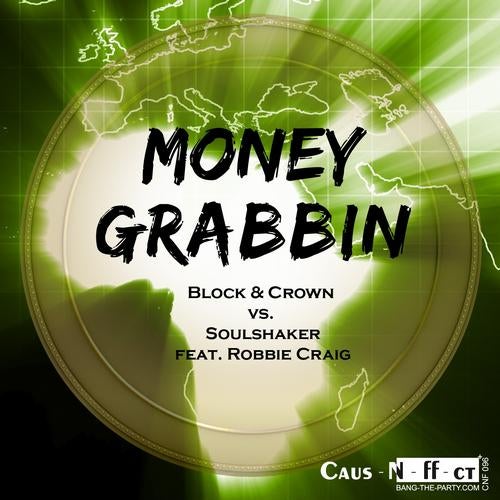 Time for some serious business here at Caus-N-ff-ct head quarters.
We feel very fortunate to release this stellar package. What do say about this artist line up, Block & Crown Vs. Soulshaker feat. Robbie Craig?
The list will be very long if we would mention all the record labels and collaborations they´ve been featuring, so we try to keep it short.
Block & Crown, the Dutch duo, always comes up with tracks with a fat attitude, never boring and always full on and working perfect for the dance floor.
Both their mixes in this package will definitely not dissapoint you. We simply would put it as HUGE. And with a track record of labels as Spinnin, Robbins and Hed Kandi,
We feel theyve proven to be in the same league as the big boys.
Soulshaker, the Uk production trio of Matt & Warren Meyers and Kelly Mueller, been around since 2004 and have had a great approach to the Vocal Hosue scene ever since with their trademark
Soulshaker sound. They´ve been commissioned to remix for Chaka Khan, Mary J Blige and Lindsy Lohan to name a few. To date SoulShaker have been part of more than 10 No1 Dance Chart Hits, and around 40 top 40 MW Dance Chart Hits. The most recent MW dance chart No1, was their remix of Robin S´ Show Me Luv. Included in this release, you have two of their remixes.
Robbie Craig, the singer who started out in 1991 with a recording deal with Polydor and then moved into the club scene for releses on Public Demand and FFRR. He did magic on this track with is distinct voice. If you´re not familiar with Robbies stuff, check out the releases he did with Craig David and Artful Dodger, true magic in our ears.
And not to forget mentioning the Russian rookie Anton Liss remix, which is also included in the release.

With a combo like this we feel we have a strong Vocal House release that will set the standard for the late summer.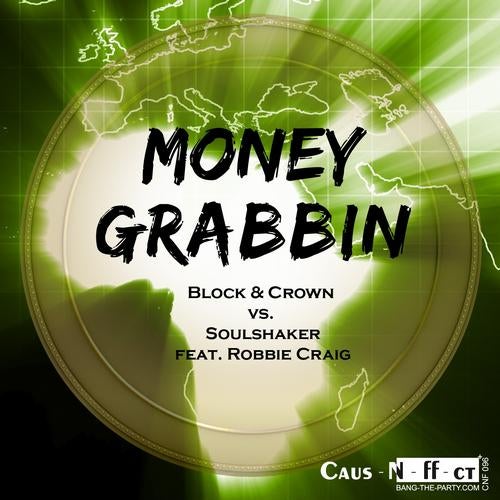 Release
Moneygrabbin (feat. Robbie Craig)