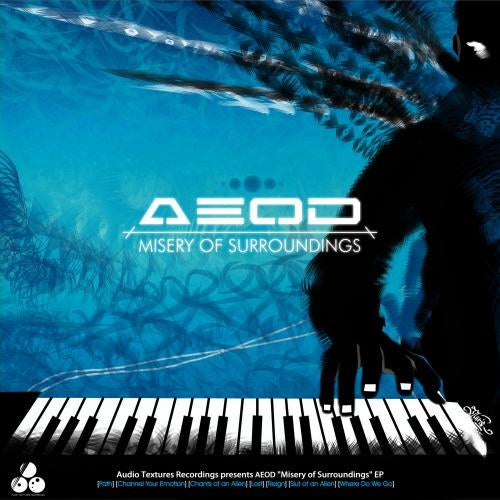 New 14th release to hit the streets in the form of new exclusive signing to Audio Textures we ship in AEOD from the US aka Petey Nicholson with seven tracks of
raw sounding quality electronics from deep spacey trax to banging hypnotic pounders in the shape of Misery Of Surroundings EP which is just a taster of the forthcoming exclusive projects for 2011 on the Audio Textures imprint. AEOD have a reputation
of delivering quality productions ranging from deep to jacking and outer space techno compositions they had released projects on Dobox Recordings, D1 Recordings, Loopzilla, Miga, Wilddub and Radiance Records and received support from heavyweight djs like Mr Dave Clarke.
First up we kick of with Path keeping things pacey funky and driving incorporating bleeps and bass and deep atmospherics with dance floor attitude and slick production
with an overall sense of urgency.
Next up is Channel Your Emotion still sticking with the dance floor formula AEOD
apply the pressure with raw pounding percussion trademark vocals and deep space feel producing a classic techno sound.
Third track comes in the shape of Chants Of An Alien which oozes experimental quality keeping things stripped down moody with offbeat production elements
Fourth track on the EP is Lost another deep slab of classic techno tuff production elements keep the overall feel driving for the mind and feet of any discerning techno
soldier.
Reign is up next keeping the atmosphere stripped down with dark soundscapes funky percussive groove and AEOD trademark vocals
Slut Of An Alien is next another excursion of deep atmospheres and dubbed out raw bass elements polished clean production qualities giving the overall edge a hypnotic feel while keeping to the traditions of techno.
Last track of the release sees AEOD back in dance floor mode in the shape of
Where Do We go keeping things intense with chunky percussion elements and uplifting feel while keeping the AEOD signature hypnotic feel and clean production
rounding of a quality package of techno grooves. release and
information please contact the above details..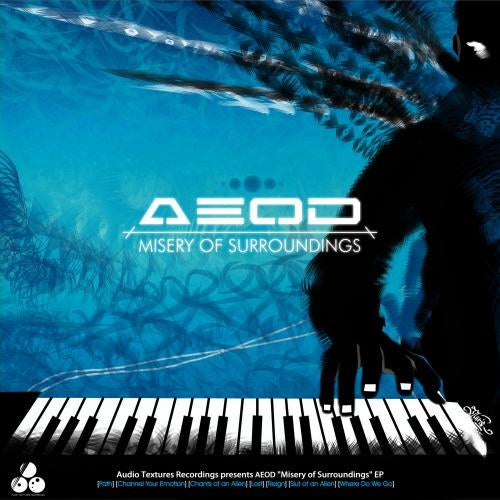 Release
Misery Of Surroundings EP