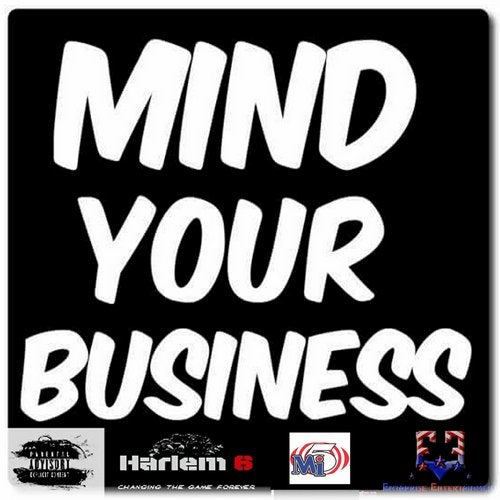 Release Date

2017-03-23

Label

Mi5

Catalog

MI5034
Harlem 6 (also called Harlem 6 Wu-Tang) is a hip-hop, R&B, and reggaeton group affiliated with the Wu-Tang Clan and Gang Starr Foundation.

The band's name comes from a true story. A group of six young African-American and Hispanic teenage men from the 1960s who were wrongly accused of heavy crimes that took place on 125th Street and Madison Avenue in Harlem, New York, two of whom were murdered without evidence to support the charges. The media gave the group the name The Harlem Six, and the name is still used today in memory of the six young men.

Members and Featured Producers
A.G.R. "The R&B God" is the leader of Harlem 6 alongside his brother Black Jesus. Their given names at birth (Agodrulallah & Isa Kundalini) represent the living God and the divine knowledge that will be used to achieve destiny everlasting. Black Jesus got his name by 2Pac.

The group has three main members: God "A.G.R." Harrison, Lord "Black Jesus" Harrison, and Ruben "Young Man" Rosario. Supporting members include: The "Big Singh", Omar "Khilly Mo (pronounced CHilly MoH)" Daniels, "G-Flexx Big Mo Biz", Kane "K.O" Osborne, "Illumined Mafia" And "Military Mind". Featured producers are "Uncle Slyde" of Sourface Productions, "Big Deal" of The Beatshop and Blakhouse Marketing, and Producer "Keyyz."

The 4 original members of "Harlem 6" are AGR, Black Jesus, Khilly Mo And Young Man.
Based out of Hip-hops cradle - New York City their Debute release came out in 2001 with the album entitled "Mixtape Conquer Volume 1" which was hosted by the Grand-master of Wu-tang by RZA. The video to the hit single "Ode To The Wu" had aired on worldwide television (MTV). Keeping true to the debut album title (Mixtape Conquer) the Harlem 6 went on to sell over 500,000 CD's but not out of stores! They sold 500,000 Albums HAND TO HAND! These members are the 4 who are continuing the legacy of the original "Harlem Six" A.k.a "The Blood Brothers" who were wrongfully accused of murder in 1964. The Harlem Six from the 1960s are the fore-fathers of the 5 percent nation (Gods And Earths) which is an esoteric gnosis of the Holy Quran. The Original Harlem 6 from the 1960s were known as "The God Fathers Of Supreme Mathematics" because of this gnosis. The 6 in "Harlem 6" is always red or white to denote the innocence of the six and the innocent blood that was spilled that day in April 1964. The Harlem 6 are here with purpose. From the eldest members of the Group originating in the 1960s down to the younger members of today's times. It is important to the group to keep that spirit flowing out to the people. the spirit of innocence, purity, and also empowerment.