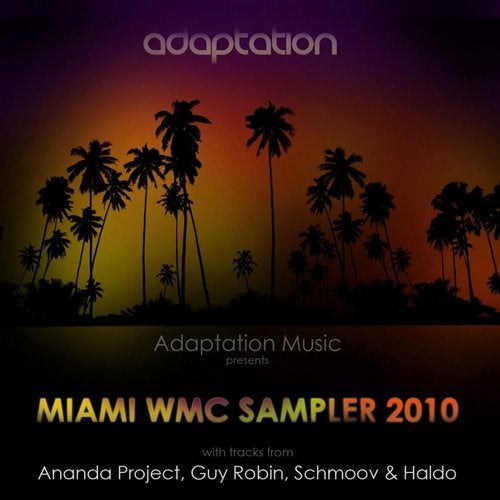 A preview of two massive forthcoming releases backed up with two hot new remixes of previous releases is a must have for the pool parties and late Miami nights at WMC. But for those that don't make it to Miami, then this sampler EP
makes up for it! These guys seem to think so anyway..

MARK FARINA
(Great Lakes Audio/OM Records)
"super deep...nice."

GRANT NELSON
"great package"

MR V
(Sole Channel Music)
"Guy Robin Does iT Again...."

GROOVE ASSASSIN
"Love the Guy Robin mix & Juan Fierro tracks!
5 out 5.. gonna play both this weekend ! full support!"

CJ MACKINTOSH
"Loving You're So Special."

JASK
"Quality sampler. All tracks are dope:-)"

DUTCHICAN SOUL
(Salted/Panevino Music)
"First of all the Ananda Project remix is fantastic! We already heard
a preview from Dennis, but this is a timeless classic track!The Guy Robin mix
is nice too, will be testing this in our sets..Schmoov remix is very nice and
deep and we will be supporting this oneaEUR?"

ROBERT OWENS
"great track"

DERON DELGADO
(Stompy)
"Love the deep vibes of Schmoov's remix, and the vocal mxi of Juan's. Top stuff!"A

MARQUES WYATT
"Nice touch by Ananda."A

DEMARKUS LEWIS
"Solid Release! Will support all tunes. Thx"A

TOM NOVY
(Space Ibiza)
"so nice this one!"A

ETIENNE STEHELIN
(Rithma)
"this reminds me of some good old days.."

BEN LOGAN
(The Layabouts)
"good sampler, wave of love sounding hot..thanks for this"A

RICHARD EARNSHAW
(Duffnote/Guess/One51)
"Nice vibes...."A

MARKO MILITANO
"Yum to Ananda, Schmoov, and Juan. Thanks for the music!"A

KIKO NAVARRO
(Pacha, Garito Cafe, King Kamehameha /Loca FM / Danza FM / Mallorca)
"i like Las Llaves, good remix from Schmoov!"A

ROCCO (RODAMAAL)
(Buzzinfly/ Real tone/ Citydeep / MAP / Freerange / Free-Lance)
"Nice By Ananda Project , always "La Classe" in their work , Rocco."A

JKRIV
(Tortured Soul)
"Dig the schmoov schtuff."

NICK HOLDER
(NRK/DNH Records)
"This is fire!"

SEAN SMITH
(Smooth Agent Records)
"Good music all around on this one! All mixes are tight but the surpriser
is 'Night City Journey" (Juan Fierro Remix) . All tracks will get play and my full support."

DJ PIPPI
(PACHA CIELO FUNKY ROOM IBIZA)
"Cool Package! Pippi"A

CHARLES SPENCER
(Loveslap)
"proper deepness all around 5/5"A

JEVNE MILLER
(Onethirty Recordings / SS Radio)
"Great release! All the tracks are very solid and have great vibes!
Very well done! Adaptation has a great ear! Keep up the great releases!! thanks!"

SISTA STROKE
(Chicago House FM)
"HOT! HOT! HOT! Welcome back Feel-Good Music .. oh how I've f*ckin missed you!"A

ALEX ATTIAS
(Drumpoet Community)
"lovely package. feeling the summervibe!"A

ATNARKO
(EIGHT-TRACKS)
"nice OG's would love some remixes or dubs"

SHANE JOHNSON
(Fish Go Deep)
"The Ananda Project mix is a gorgeous production. Will definitely give that a spin"A

JON DELERIOUS
(Nordic Trax)
"Quality Soulfull deepness! will play for sure - Cheers!"A

JOSHUA HEATH
(balance @ king king, los angeles/Salted Music)
"nice lush sounds all in all, not really my style to play,
but really like the schmoov remix."A

DUBBLE D/MOODYMANC
"you're so special really grew as it went along....nice nostalgic vibes!!
JF's Night city Journey of course has that too!!!an all round nice smooth well produced release"

Q-BURNS ABSTRACT MESSAGE
(EIGHT-TRACKS / Eighth Dimension / Invisible Airwaves Radio Show)
"Beautifully produced deep house all around, if not a bit too
'over-produced' at times. But the Ananda Project treatment is absolutely lovely,
such a spacious sound. I will give this a go in those deep house sets. Cheers for it..."

SOUL DE MARIN
(Sniff Your Ears Recs)
"Really really really really really really...... really nice sampler.
I bet that the D-Reflection release later this year will be massive, but my
pick is Distant People feat Tasita D'Mour - You're So Special (Guy Robin
Remix). Will support this one in my sets and podcast. The label will be BIG.
Thanks!"

D-REFLECTION
(Adaptation Music)
"Speechless here... This remix is a musical journey where I want to get lost
forever! Can't tell you how glad I am with this remix. Guy Robin's remix off You're So
Special is also great. This guy is a quality-machine!"

JOEY SILVERO
(Distant People)
"fantastic set of new music. Night city journey - fresh beautiful vocal, crisp
sound love this! of course ill be playing all these! many thanks"

CHISTOS KEDRAS
(Kapa Music, Beat Philosophy radio hour - various stations, worldwide)
"Nice package, Wave of Love stands out for me, supporting!"

GRAHAM SAHARA
(Pacha Ibiza, Ibiza Global Radio)
"nice package. haldo track the best for me. perfect for early hours"A

COLIN SALES
(Global Groove Radio Show / Pulse 98.4 Glasgow midweek house show)
"OMG! Serious package!! I am all over this!! 10/10 :)"A

HENRI KOHN
(conya/clubstar, ibiza global radio)
"nice one. also dig the schmoov & juan f mix!"A

DK WATTS
(House Controller, DI.FM USA)
"This EP takes me back to the Naked Music days. Quality stuff."A

THOMAS TUFT
(Juice FM / Cream / 3 Beat Records)
"nice remixes from guy Robin big soulful killer schmoov also do a
lovely job here !! also feelin the Juan fierro remix ! a great great package !!"A

MICHAEL STUKES
(WHCR 90.3 FM / Harlem)
"Gonna light up the night in Miami..."A

LARS BEHRENROTH
(Deeper Shades Of House - syndicated on 19+ stations)
"nice soulful package"A

MANNIX
"very very nice!!"A

NACHO MARCO
(Loudeast FM, Sonar)
"Top quality remixers, loving all tracks!"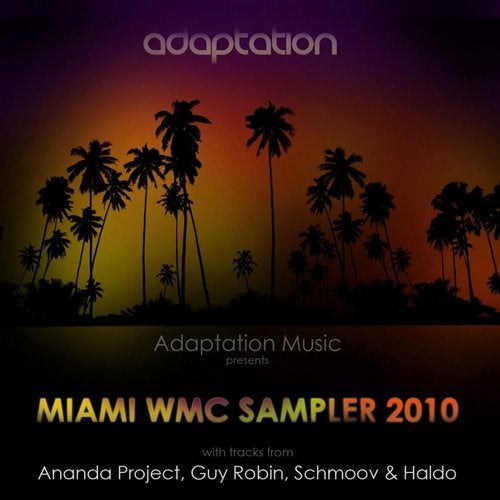 Release
Adaptation Music Sampler
D-Reflection, Christa, Distant People, Tasita DMour, Vincent Kwok, Haldo, Loryn, Ananda Project, Guy Robin, Schmoov, Juan Fierro

Release Date

2011-06-06

Label

Adaptation Music

Catalog

AM006