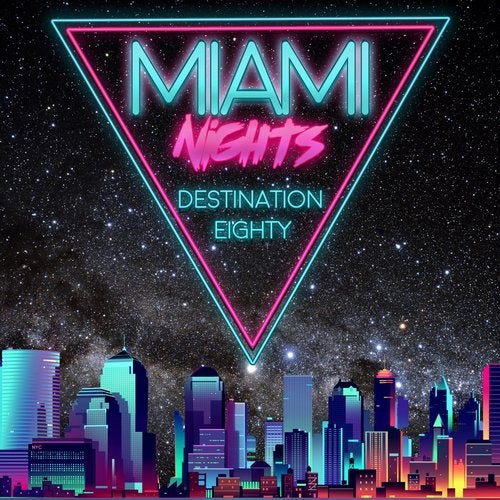 Release Date

2017-03-31

Label

Nang

Catalog

NANG169
Here at Nang Towers we have been taking quite a few trips back to the 80s on our run of recent releases. The beats, bleeps and sounds just keep a coming and flying out the door. The concept meeting went a bit like this... "What if we do a compilation that sounds like it was made in 1987 but was actually all made in the past few years". Then stick on some day glow art and 1985 TV cop show imagery and bundle in the best tracks we could find all into one handy to digest volume. So here it is folks. Miami Nights "Destination 80".

Proceedings open up with Moon Mood from Belarus (but studying sound engineering in Barcelona) and his "Stargazing" it is a ethereal, floaty slice of synth laden disco-tronica. Next we are off to the West Coast of the UK for Nightwaves and their "She's Electric" rework from Vega (also known as renowned producer Neon Indian). We get all Simple Minds next with Tokyo based Englishman Max Essa and his "We Can Run".

Next it's a quirky excursion to Ljubljana in Slovenia where Ichisan and Sare Havlicek give their quirky bleepy take on Queens "Football Fight" (yeah that's the one from the Flash Gordon Movie).

Its time for a slice of female 80s rap with Posiedon from Disco Doubles next just before things get really Italo and epic synthlike. Here Beppe Loda's Egotrya project gives us a "Rockford-files-esque" monster called Wind. He was there the first time around and still sounds fully on point. Russian based Hot Hot Hawk "Do It" next with their vocal synth stomper. Its off to South America next where Alex Hentze goes for a bouncy keyboard chord stamping work out. UK based Lusty Zanzibar gets his bleepy remix mitts on Avila from Nuuro next (under his Arca guise he went on to produce great albums from Bjork and FKA Twigs).

We go for the big bouncey sounds of Tonbe next just before Croatian based Ilija Rudman gives us an analog work out that is reminiscent of early Prince meets Cameo. We didn't forget the quirky 80s indy sound for the comp. Here this end is being held up with the moody vocal "Love Will Break Her" from Foto (aka DOP). Things end on a second outing of big synths from Sare Havlicek, here sounding like the father of Daft Punk with the groovily named "Magnestic Past".

The 80s... We love it. Nang over and out.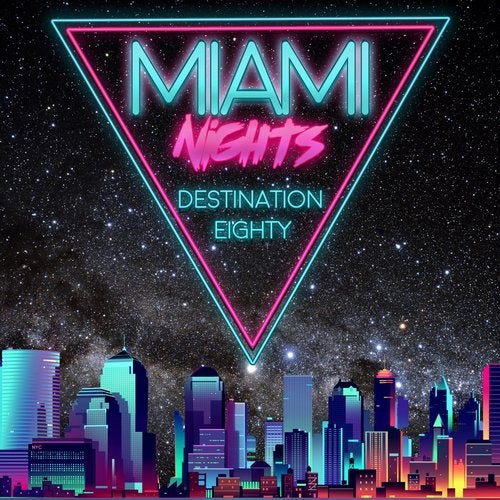 Release
Miami Nights (Destination Eighty)
Various Artists

Release Date

2017-03-31

Label

Nang

Catalog

NANG169