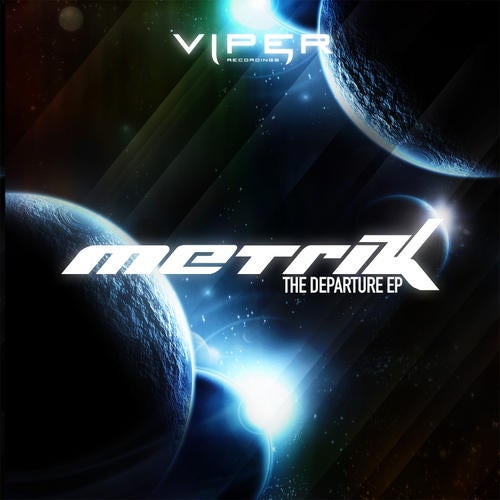 Viper Recordings has firmly established itself as a label that supports and breaks the hottest new artists in Drum and Bass. Musically the vision of label boss Futurebound has always been to find the perfect marriage between dancefloor and musicality, a sound that works equally for the fanatics as it does those for those outside the scene. The label has always strived to put out music with longevity, rather than fly by night bangers which light up the rave one week and are left outdated the next. No-one exemplifies this manifesto more than new exclusive Viper Recordings signing Metrik who is fast becoming one of the most exciting new names in drum and bass and beyond.

After recent ShockOne and Phetsta collaboration True Believer (taken from last years ShockOne EP) and Anthem 2009 on Viper VIP started to turn heads, it was last years Forward Approach (which was one of the stand out tracks from last years Acts of Mad Men) which brought Metrik to the attention of Annie Mac and Zane Lowe on Radio 1 and marked him out as one to watch in 2010. Hot on the heels of Metriks last release Lightspeed (the lead sampler track from the massive Viper Recordings presentsDrum & Bass Summer Slammers album sampler) comes Metriks debut EP, The Departure EP featuring 5 brand new tracks (along with digital only bonus instrumentals), showcasing the true extent of Metriks talent for both guaranteed rewinds and genre pushing creativity.

Metrik T-1000
Stirring up images of post apocalyptic futures, T-1000 manages to simultaneously evoke memories of raves past with its old school style riffs and dark atmospheric intro and dance floors future with its triplet skip breakdowns and titanium tough beats, alongside multi-layered bass only the biggest rigs will be able to truly handle. T-1000 is a rare breed, a track that manages to unite the multiple dance floors of the drum and bass multiverse expect to hear this opening sets across the world in 2011.

Metrik feat. Jan Burton The Arrival
Continuing the theme of T-1000, The Arrival seamlessly weaves sounds which trip memories of dance floors past with killer beats and a classic melody (with vocals by Jan Burton of Syntax / Fatal) which transcends its genre. Never one to bludgeon you over the head with cheap sample signposts to enable easy recollection of the old school, The Arrival manages to subtly straddle the divide between influence and invention to produce a track that will find fans both within and outside of drum and bass.

Metrik Vs. Smith & Selway The Departure
Once again taking drum and bass to unexpected places, The Departure is precisely that, the beginning of (an albeit potentially terrifying) journey into techno influenced paranoia. Collaborating with techno duo Christian Smith & John Selway and using their Total Departure track as inspiration, Metrik has taken technos hypnotic ever developing song structures and twisted it up to 174bpm, throwing away the now standard build, drop, build drop, breakdown structure of drum and bass to create an intense rolling soundscape of claustrophobic out of control intensity. Not for the faint hearted or the casual listener, this is true genre pushing madness at its best.

Metrik feat. Jan Burton Learn To Fly
Having done futuristic club wrecker, trance influenced vocal classic and tripped out techno styles, Learn To Fly showcases the deeper, more contemplative side to Metriks sound. Once again with a vocal by the talented Jan Burton, this track softens the snares and lets the sublime vocals, warming bass, reversed synths and piano track take centre stage, creating a late night moment of inner city reflection.

Metrik Inner Child
The final track on the EP slows the pace slightly with the life affirming sounds of Inner Child. Strewn of any cynicism that has developed within dance over the years, this harks back to a time of new promise when genre was irrelevant and rave marked the dawn of a new age, before the scene in fighting and backstabbing. The ideal free party sunrise track, euphoric bass washing over you as a true antidote to screw-faced insular scene scepticism.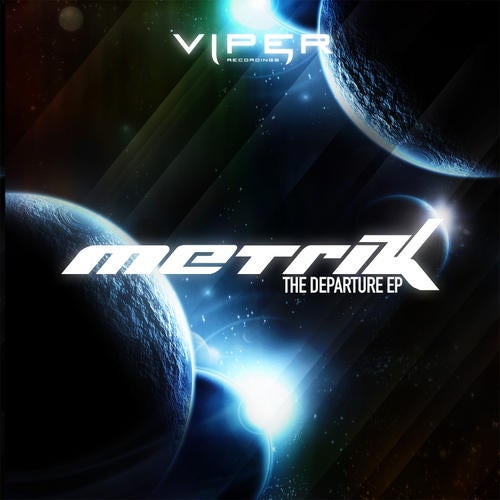 Release
Metrik The Departure EP