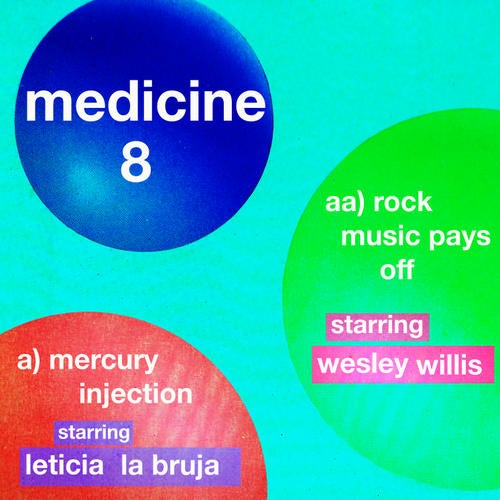 New EP from Medicine 8

Track 1) "Mercury Injection featuring Leticia La Bruja"
A Deep Acidisco collaboration with Leticia La Bruja the Club promoter and Tatoo artiste who runs the infamous Bonnie & Clydes Renegade Rendezvous - SoHo
Track 2) Medicine 8's Hip-House Mix of "Rock Music Pays Off" featuring Wesley Willis the schizophrenic cult legend rock 'n rolller! One of the stand out tracks from medicine 8's debut album "Iron Stylings" but this time they've given it a baseball bat and a mouthful of gold teeth...

Enjoy!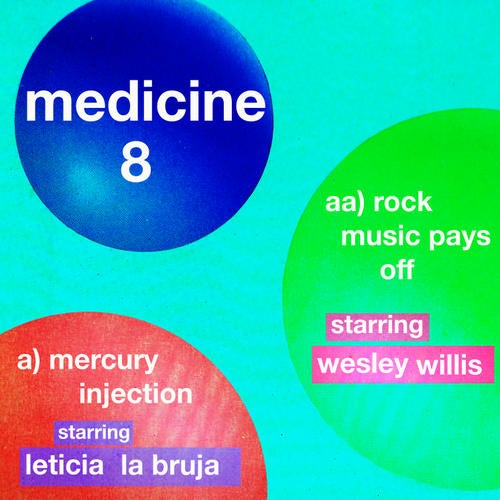 Release
Mercury Injection & Rock Music Pays Off