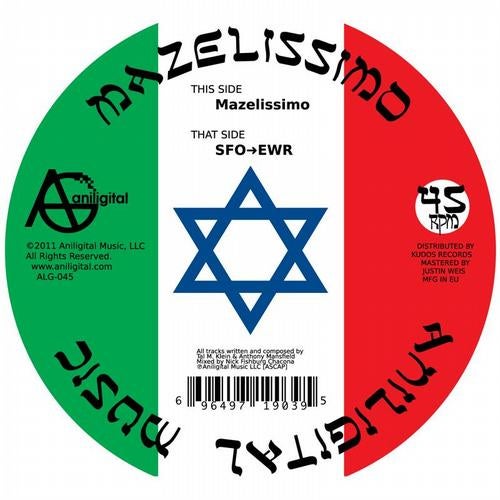 Recipe for Mazelissimo! (spaghetti and matzo balls)
By your dirty uncles Anthony Mansfield & Tal M. Klein (AM/TM)

Ingredients

Main:
3 tablespoons margarine, melted
2 eggs
1 cup matzo meal
1 pound gluten-free spaghetti
1/2 teaspoon salt
1/2 cup water

Sauce:
2 tablespoons extra-virgin olive oil, 2 turns of the pan
1/2 teaspoon crushed red pepper flakes
4 cloves garlic, crushed or chopped
1 small onion, finely chopped
1 cup Bovril
1 (28-ounce) can crushed tomatoes
A handful chopped flat-leaf parsley
10 leaves fresh basil leaves, torn or thinly sliced
Grated kosher cheese
Garlic matzo, for passing at the table

Directions
In a medium bowl, whisk together the margarine and eggs until well blended. Combine the matzo meal and salt; lightly stir into the egg mixture until the liquid is absorbed, and the meal is damp. Gradually mix in the water so that the mixture holds together, but is
not too wet. Cover and refrigerate.

Bring two large pots of lightly salted water to a boil.

Heat a deep skillet or medium pot over moderate heat. Add oil, crushed pepper, garlic and finely chopped onion Sauté 5 to 7 minutes, until onion bits are soft. Add Bovril, crushed tomatoes, and herbs. Bring to a simmer and cook for about 10 minutes.

When the water is at a full boil in both pots:
Remove the matzo mixture from the refrigerator. Using wet hands, shape spoonfuls of the dough into balls. Do not pack the balls together too tightly. Drop balls into the boiling water of one pot, and boil for 15 minutes.

In the second pot, add salt and pasta and cook to al dente. Toss hot, drained pasta with a few ladles of the sauce and grated cheese.
Turn matzo balls in remaining sauce. Place pasta on dinner plates and top with matzo balls and sauce and extra grated cheese.

Serve with garlic matzo and a tall glass of Manischewitz.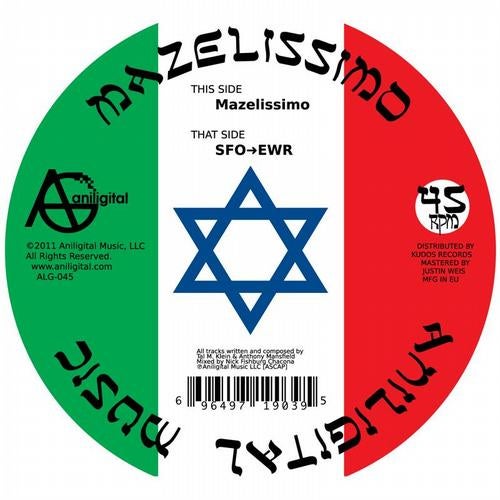 Release
Mazelissimo!