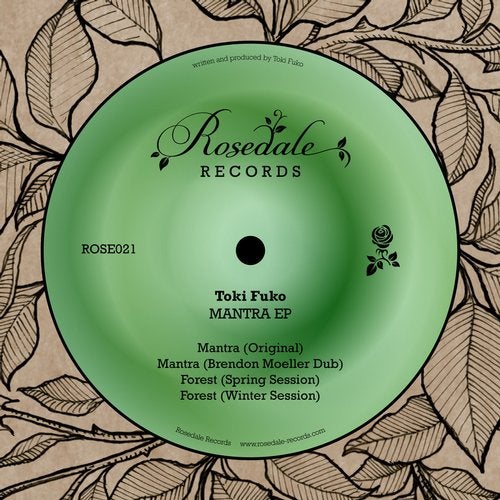 For ROSE021 I've selected three tracks by Russian producer Toki Fuko. This is his third release on Rosedale.
I'm a big fan of of Toki's music. It's always deep, minimalistic and hypnotic. You can almost feel that he is using a whole lot of analogue gear. On being asked who he would prefer as the remixer for this Ep, Toki requested the very talented Brendon Moeller. That makes a lot of sense in that besides remixing regularly for Rosedale, Brendon's style complements that of Toki's. The remix itself makes me think of Monolake - one of my heroes and who I've been following for a long time. Of course it has Brendon's unique style and comparisons are not always fair however, this is one hell of a good remix!

Ideas for a new track often come first with a little experimentation, and with Mantra (Original) Toki explains: '...I found one vocal sample and decided to play with it. I added some modulation and made it into an interesting loop. Every time I listened to it I thought of how shamans conducted rituals and spoke their mantras.'

The track opens with the low, understated vocal loop, a deep drone and soft ethnic drums. More percussive elements are added as the ritual progresses, and a hauntingly ethereal pad appears like the spirits of great ancestors dancing in the flames of a fire. And as it continues still, the percussive elements seem to come more into focus and become more intricate while the atmospherics seem to sharpen like the emergence of a grand vision.

Toki Fuko's Forest was inspired by a car journey through a dense, snow covered forest: '...and at this moment, I understand that the forest seems enchanted. I stop, get out of the car, and all around me is silence, and within the snow forest, only emptiness between the trees.'
He returned to this magical place the following springtime to interpret its unique ambience but with the change of season in mind.

With the change in season comes a change in atmosphere. In Forest (Spring Session) new life comes to the enchanted woodland. The dub element of the track captures a sense of awakening from a deep sleep with their more prominent place in the mix, while thudding timber percussion pounds the floor like the cumulative heartbeat of the trees as they awake Soft white noise in the background rises and falls like April breezes through newly formed leaves while occasional high end percussive hits announce their presence like small birds returning from their migration.

Forest (Winter Session): Toki's ability to create stunning atmospherics are evident from the start in this track. With its enormous and vast soundscape, its spacious wooden percussion and its haunting choir-like melody, one is taken to the heart of this arboreal fantasy world. The dub chords bounce majestically between the background and foreground like echoes of a collective dream that only these trees have when they are asleep in winter.

Brendon Moeller's interpretation of Mantra, as expected, takes the listener to a very different place and time from the original mix. Thunderous kick drums pound through the cavernous atmospherics of an industrialised soundscape. Sheet metal sounds clatter sporadically while drill bits whirr in the background like one is at the centre of a shipyard. And yet, the same mantra is chanted as in the original mix, and the same ethereal choir sings throughout, possibly reminding us that we are not that far removed from our distant ancestors.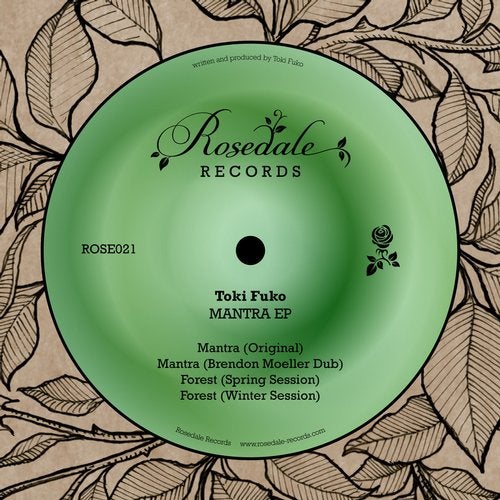 Release
Mantra EP