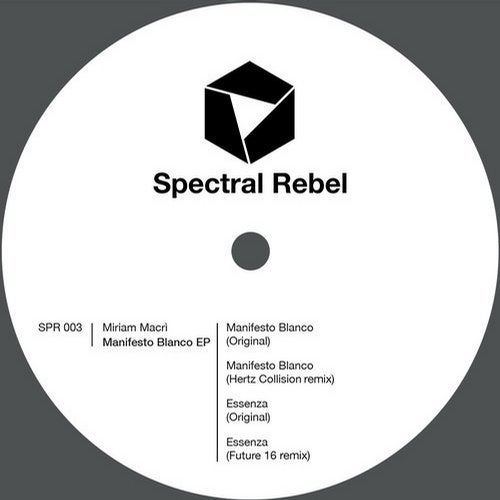 Spectral Rebel hits again, finally with the 3rd release signed by Miriam Macri one of the main italian female promises in the techno scene thanks to her brilliant career that ranges from the rawest techno to the deepest and introspective experiments.

Manifesto Blanco wants to disconnect from the main influences and trends, wanting to represent the possibility to connect different representations of the essence of each of us, placing on the table a value that makes the work an unique piece of complete freedom of expression, without being tied directly to each other.
The first track, homonymous of the release, is an introspective dubbing deep trip going through an intimate soft and pure mood, wrapping the listener in an hypnotic sensuality. The remix of the florentine duo, Hertz Collision, is a distorted vision of the original, a complex crescendo resembling an unpredictability sea in full, becoming aggressive even before you can realize it, catapulting suddenly everything in a dangerous temper.
The other Miriams original "Essenza" recovers the sneaky mood of the first one. Here the groove is more wired, embroidered in a murky pad that transmits a sort of warm narrow state of mind meanwhile a series of acid spin stabs are about to announce something that is going to happen and while it seems everything is going to fall, the true "essence" of freedom comes out with an emotional calm explosion. As also the other remix, the Future 16 one to "Essenza" shows completely another dimension, here of the acid use, of course the most aggressive. This tune is violent, is raw, is uncaring of everything and everyone, raw and rough maybe the "rebel" piece of the release.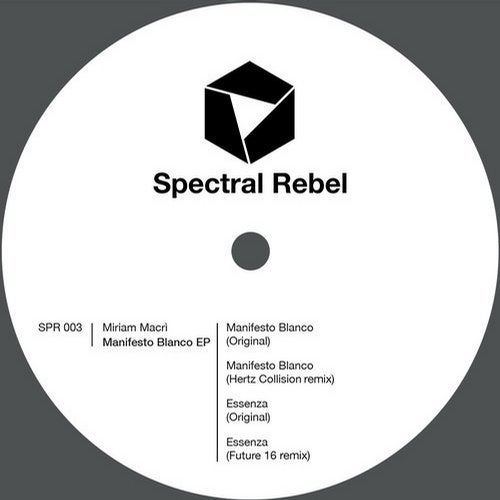 Release
Manifesto Blanco EP