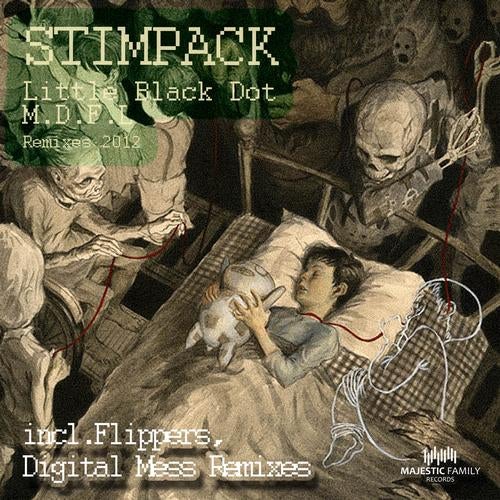 Majestic Fanily Records present new Release \"M.D.F.L - Little Black Dot [Remixes]\" from Stimpack!

Daniel Shilovsky [Producer, DJ] Supported in radioshow and sets by:Matt Darey / Mark Knight / Moonbeam / Luke Porter / Phunk Investigation / Anthony Pappa / Nick Waren / James Grant / Kasey Taylor / Daniel Portman / Flash Brothers / Gareth Emery / Andrea Bertolini / Marcus Schossow / Hernan Cattaneo / Steve Haines / Jaytech / Shawn Mitiska / R-Tem / Mango / and many more lately.

Digital Mess Remix - A well-known Russian techno-producer and DJ. He was born in the 20 century near Moscow in a town on the banks of the beautiful blue lake. His parents sent him away to study music at an early age. This determined his fate. Today, his tracks are heard around the world by some of the most famous DJs. His music is filled with depth, emotion, and with a deep drive.

Flippers Remix -The reputation of these two talented producers from Israel has been growing in the last few years mainly thanks to their unique Techno / Progressive House sound. After they had collected a couple of top quality tracks, Flippers started releasing them on respected and worldwide well-known labels:
Majestic Family Records / Virtual Love / Maquina Music / Diffused / Big & Dirty / In charge (Be yourself music) / iboga records / Tribal Vision / Spherax / Fatali Music
Soon after that the promoters around the world got familiar with Flippers music, the duo started to perform live at big parties and festivals all over Israel, Mexico, Brazil & Europe. Flippers music is being regularly played by the leading international artists, DJs & radios.

In the last years Flippers worked together with artists like: Ticon, Andrea Bertolini, Lish, Weekend Heroes, Dj Slater, True Lies, Miki Litvak, Andrea Roma, Three Sixty, Spartaque, Magitman, Max Freegrant, Andre Bastos and many more.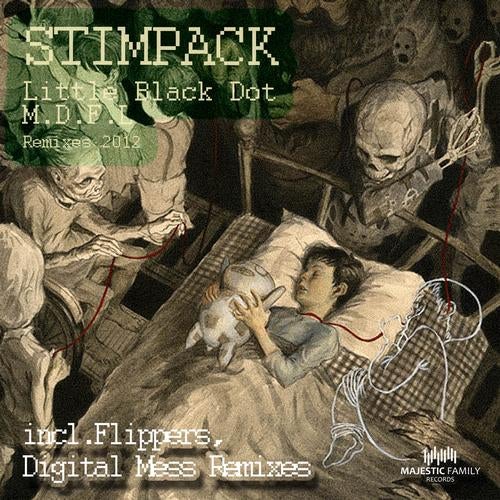 Release
M.D.F.L / Little Black Dot (Remixes)