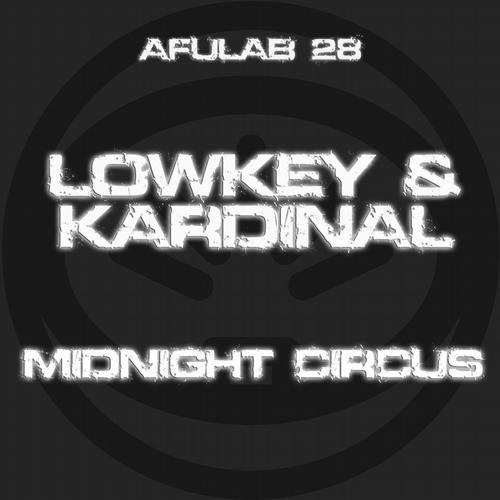 Release Date

2012-10-21

Label

AFULAB

Catalog

AFULAB28
Our two French Techno masterminds Lowkey & Kardinal are back together with two brand new strong powertracks for AFULAB ! Their following is ever growing and they surely defined their own Techno style with the more than power and tension fueled creations !
dj balthazar : full support !!!

Sasha Carassi : Full support as always!

Umek : favorite track "midnight circus"

luigi madonna : space lab for me!! great work!

Orde Meikle (Slam) : cool trax - will try out thanx guys

Bodyscrub : Nice release....Space Lab for me!

Raphael Dincsoy Partysan: space lab is big !

Kornecki: nummer 2 scheen, thanks

Franco Bianco: Huge release! Thanks! :)

Nicolas Cuer: Nicolas CUER - Midnight Circus it's perfect ! fantastic track

Ergin Karabulut: bomb

Sven Schaefer: Nice. Very energetic.


Thomas P. Heckmann : Strong floorfillers by Mr. Kardinal !!!