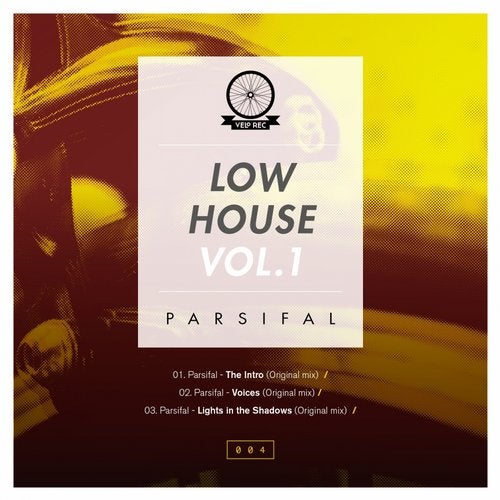 Release Date

2015-04-13

Label

VELo REC

Catalog

VLR004
Parsifal – Low House Vol.1

Low House Vol.1 is the first concretisation of a simple idea, based on the fusion between typical rhythmic elements of house music, bass sound, electro and samples of world music, combined with an unusual BPM choice.

The three tracks included in this EP, express a plenteous variety of emotions:
chords and melodies falling into the realm of the Ambient/Soundtrack genre, carry the listener towards the moment of rhythm, movement, percussions and captivating drums, giving that irresistible drive to dance in a sensual and intriguing way.

Whilst, "The Intro" is the perfect synthesis of this description, "Voices" is the track where percussions play a crucial role, blending seamlessly with the steady rhythm, and carrying the warmth of sampling, and where the vocal and the reef of a 70's organ support the energetic and sensual drop, creating a proper Club Track.

When the rhythm becomes almost hypnotic, absorbed by the percussive bass riff and the soundscapes, where the vocals diffuse along with the pads by means of reverbs and wide spaces, we realise that we reached the last track of this EP: "Lights In the Shadows". This last track, which expresses the initial idea of fusion of rhythmic elements and musical genres, suits perfectly the end of a DJ set during the early morning lights, after a night of pure rhythm.