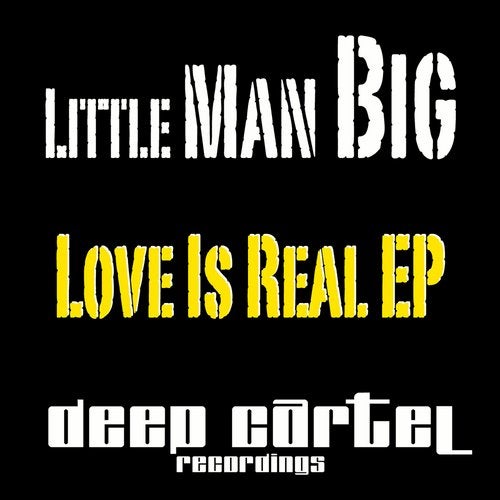 Deep Cartel Recordings keep them coming in fine deep style - Littleman Big's first release on DCR opens with Rough Cutter, the title track. Retro moods - glorious soaring vocals that take you back to a happy place in moments - think classic Groove On/Strictly Rhythm, Chicago house tracks with a fresh modern mood!
Love Is Real - classic deep house arrangements, warm vocals, head nodding tempo with wonderful looping chords washing around you. This one will stick in your head for days and catch you humming the hook by surprise. Fantastic house music from Nottingham's finest, Littleman Big.

Gavin Belton aka Littleman Big, began his involvement with music DJing around Nottingham as part of Giddy Fruit, a group of like minded friends who were frequenting the deep house nights of the town in the early 90's. Inspired by the sounds of local heroes DiY and Go Tropo the Giddy crew would commandeer their own and friends' houses , cover them in decor and fill them with speakers and invite a club full of strangers to enjoy their first forays into public performance.
Over the years the Giddy Fruit sound could be found in clubs, at their own 'Giddy Up' nights or guesting for fellow house heads such as Quadrant and Smokescreen. Towards the end of the 90s Gavin began to get interested in 'the studio' , where all these great tunes derived. Invited along by friends Steve Walker and Jay Cowley, of house outfit To-Ka Project, Gavin contributed to two tracks on the 1999 To-Ka EP on Viva 'Don't Cry', his first vinyl release.
By now Gavin had been a regular at parties thrown by Smokescreen, originally a rig from Sheffield that had relocated to Nottingham. The Giddy crew, especially Gav, Al and Lucy, would always bring their tunes down and eventually pester their way onto the decks. It was here that Gav first met Steve Lee, who had been playing for Smokescreen since his early teens and was himself starting to make his first attempts at making music. Gav and Steve found they shared a drive to make music and Gav began trekking down to the Rubber Biscuit studio with Steve to see what they could do.
Meanwhile several of Gav's co-compositions with Jay from To-Ka had found their way onto releases on his side project, Lo-Motion. Together they put out well received tracks on Tilted, Myna, DiY and Drop Music before Jay withdrew from the music scene.
Gav and Steve had by now gelled and, calling themselves The Littlemen, had their first major relase with the 'Tall Order EP' on Drop Music in 2001. They then went on a run of around 20 EPs in the next 7 years, including highly respected labels such as Amenti, Lowdown, Tango, Nightshift and Aroma. Steve also founded a label, Mobile Trax, which put out a string of excellent releases between 2003-2006.
By 2008 Gavin was also making solo material and put out some tracks on Guess Who? and Guesthouse before, in 2009, releasing the well received 'Holy Smoke EP' on Aroma and now 'Dishing the Dirt' on Mobile Trax.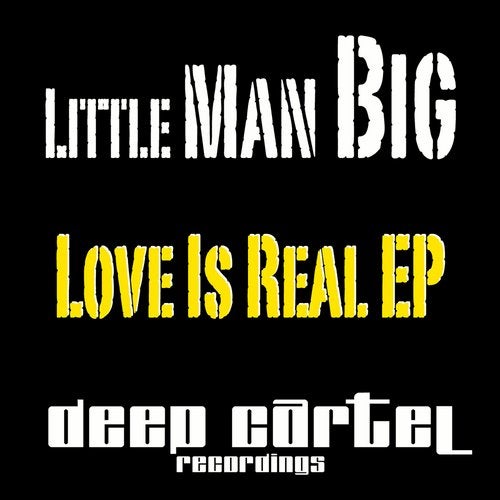 Release
Love Is Real EP