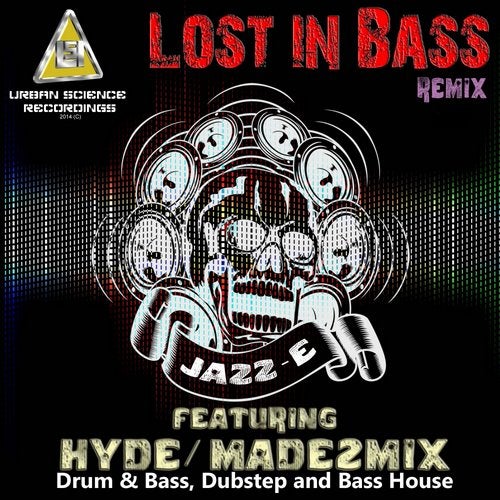 Lost in Bass (Remix Extended Play)

Official Release Date : 19 May 2014
Label : Urban Science Recordings
Genre : Drum & Bass
Catalogue : USR002DD
Format : Digital Download (MP3)
No. Of Tracks : 4

DJ Jazz-E proudly presents his second extend play on Urban Science. This instalment features not only a mix of artists but genres. Urban Science is a mix genre label that focuses on Bassline Urban Music. This release highlights this by bring together remixes in Dubstep, Bass House and Drum & Bass.

Lost in Bass (Made2Mix Remix)

This remix was put together by Made2Mix and is their first official release under this guise. This remix is a more a dance track than house but it could be played by various club Djs. The focus of this mix is pure bass while the vocal samples from the original mix decorate the bouncing drums. There is a great use of effects and twisted audio sound to create an almost trance mood. This track is worthy to be on the play list of all 4 to floor djs that want earth shaking bass.

Lost in Bass (Jazz-E Remix)

This remix is a jump-up jungle track that is designed to get people dancing. It was created by Jazz-E some 15 years after the original. The drums have been carefully edited and demonstrate the experience of Jazz-E. The Bass is rolling and rarely pauses for breathe. However the mix is done so there is great balance throughout the frequency spectrum. The keyboard and synth almost play against each other. There is haunting melody that runs through this track giving a dark feel while being very lively.

Lost in Bass (Hyde Remix)

This is the second appearance of Hyde (courtesy of Double UV Recordings) on this label, this time presenting a very interesting Dubstep mix. The beats out the dubstep tempo and bass sounds as if it providing an alarm. There are echoes of the original track running through the mix while some new samples give a new twist. The percussive sounds provide an offbeat rhythm. There is a very twisted feel to the production where there is almost chaos but with logic. A must play for all dubstep djs.

Lost in Bass (Original Mix)

This track was originally created in late 90s and was Jazz-E's first effort at Bassline/Garage track. It was created as a dj only track and was played on a local radio by Dj Corporal on then Midland Underground. It had a lot of good feedback but was never released. Recently it was placed on SoundCloud and has since then had a number of Dj enquiry. This prompted Jazz-E to commission remixes and finally release the original version. Vocal 'you can't handle this' accompanies a heavy sub-bass that is designed to twist bass bins. The drums are simple, clean but effective. This is one for the old school UK garage djs but can mix with today's bassline tracks also.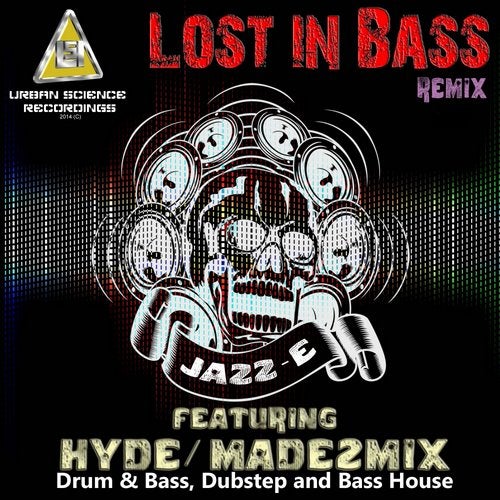 Release
Lost In Bass (Remixes)