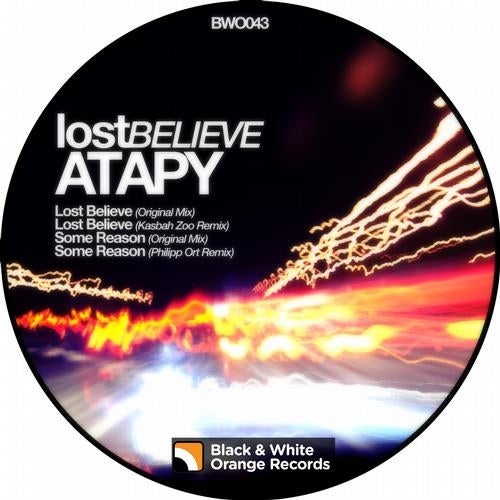 Release Date

2011-06-27

Catalog

BWO043
BLACK&WHITE ORANGE RECORDS proudly presents their latest release and this time it's the return of Cimelde Records/Pamlfet Music label owner ATAPY with his EP LOST BELIEVE. After his successful remix of Schadenfreude's Galapik release on Black&White Orange Records, ATAPY is back with two monstrous original tracks LOST BELIEVE and SOME REASON. The first track LOST BELIEVE is a deep and grooving track with amazing vocal bits, big synth lines and a dark driving bassline. The carefully arranged drum patterns keep the pace going throughout the track and maintain a great variety of build ups and break downs. The second production SOME REASON in the other hand is a more swinging affair with many twisted synth sounds and creepy but perfectly suitable vocal snippets which hold a nice balance between supporting the deep beats and creating an unique and musical atmosphere.
On remix duties we have the infamous production duo KASBAH ZOO from Barcelona who need no introduction with their own label Zoo:Technique and their numerous releases on many well-respected dance labels. Their remix of LOST BELIEVE is Deep House at its finest with a more laid back interpretation of the original mix. The chunky drum and percussion patterns and the smooth synth layers in the background support the massive bassline to its peak and perfectly reflect the diversity of their production talent. The second track SOME REASON has been remixed by PHILIPP ORT who delivers once again a more melodic version of the original with big chord layers and a smashing deep groove. It is without a doubt the perfect addition to this versatile EP. Get your hands on this release, you won't be disappointed!



'Lost Believe - Atapy' is available on all major download sites worldwide such as iTunes, Beatport, BeatsDigital, Trackitdown and many more!!

'Lost Believe - Atapy' - All music Produced, Engineered and Mixed by Atapy. Remixed by Kasbah Zoo and Philipp Ort. All tracks mastered @ Chocolate Factory London.


For more information about the release as well as all other inquiries check out our website at:

http://www.blackwhiteorange.com

or simply contact us by email at contact@blackwhiteorange.com.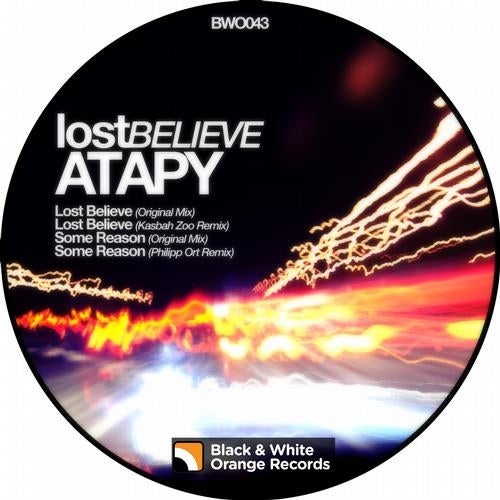 Release
Lost Believe
Release Date

2011-06-27

Catalog

BWO043