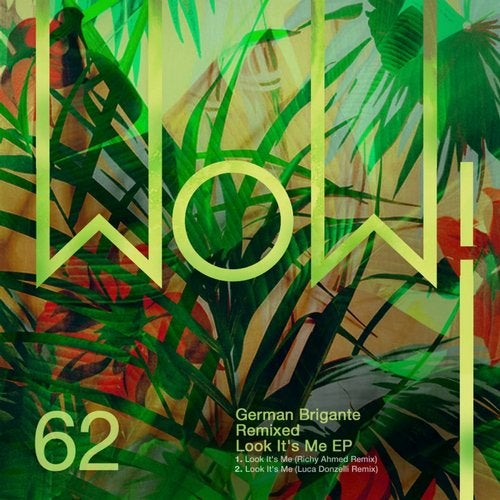 Welcome summer! So welcome to a new Wow!, N.62.
Here we are to present a Remix release from German Brigante! No Original Mix, only remixes! Inside we can find two remixes!

First version is made from one of the best artists of the moment, top DJ of the British house music.
Please welcome Richy Ahmed.
Hes one of the heads behind the big label Hot Creations, steadily searching new vibes and fresh grooves, taking inspiration from disco, techno, funk, electro and hip-hop.
Groove and nature are the words of this release, and Richy perfectly connected these things, making an amazing result with his version! After a few seconds of listening perfectly understand that this track will be a killer tune! The voice begins early, and it grows up with a pounding filtered drum together with a classical techno chord that catch you completely off guard. The dark relentless bass line accompanies all the track into a wild moment of the night! It's totally sure that this track is created to do damage to dance floors worldwide. Annie Mac already played it as Exclusive Track on her BBC Radio 1 show!

The second mix was prepared by the homie Luca Donzelli! Summer is already with us, and he decided to re-work the original track in a more happy and house way! We can feel perfectly his touch, passing trough heavy bass line, lot of synths taken and re-worked from the original track, with pure energy! First part of the track goes up till the first breakdown, with a very long old house square sound, that makes a good re-start with only kick, bass line, and really high detailed woody background! The looped voice, together with a pad, makes a a warm mid part of the track until the last breakdown, where a short synth organized in a phased melody makes a huge energy, before the track ends.

We are really proud to present this special release that has so big material for this summer! Both tracks surely, will entry directly in your sets, from techno to house and tech-house!

Listen carefully, play them and spread their energy!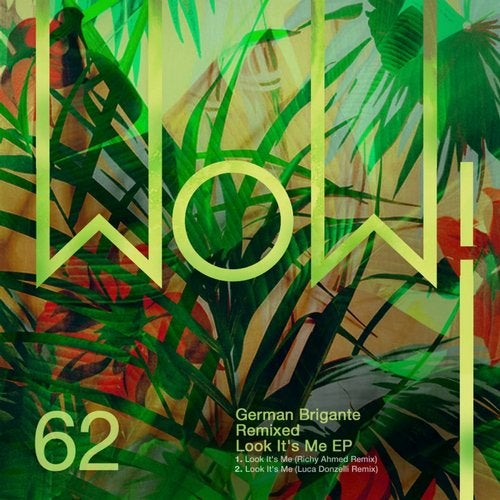 Release
Look It's Me (Remixed)