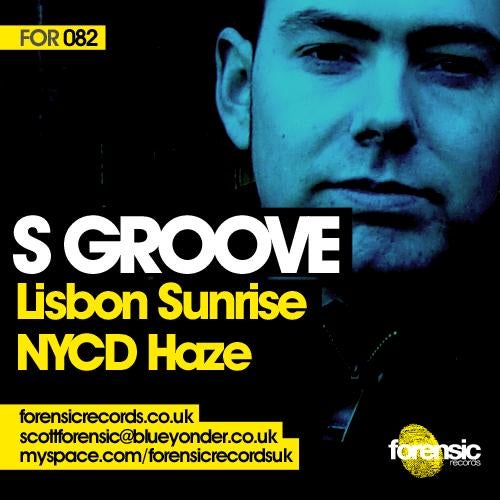 Less than 12 months after his Forensic debut with "Feel Your Soul", Belfast born Sean Grieves; otherwise emerging from his deep house studio as S Groove, is back into equally compositional territory with two superb tracks.

S Groove's attention to detail of synth specific landscapes are impossible to ignore, with both tracks "Lisbon Sunrise" and "NYCD Haze" full of gentle rocking textures of deep house. "Lisbon Sunrise" could have easily been penned as a perfect track to lift a set out of warm-up territory, and why not?...after all it was brought to our attention mid set from a recent Shindig visit from Scope.

There's no doubt that this EP is Sean adhering to his love of all things deep, smooth and unassured; and with Forensic Records offers two cuts staying firmly away from anything cold mechanic and absent of melody.

The synthetic riff in "Lisbon Sunrise" washes up through the tracks near ambient atmospherics. The result being a streamlined arrangement of uplifting and thankfully unobtrusive sounds.

The solid and more dubby drums in "NYCD Haze" provides the base with a hint of Lo-Fi, for which the fluent chords and arps make their mark for the next eight minutes popping mildly through the groove. The pensive handclaps and classic drum fills can be heard through a layer of substantially warm tones that perhaps threaten some moodiness -clearly offloaded from the other side of the record.

S Groove's trail of the deep house sound has been crafted slowly but surely over the past few years via both solo work and with his collaborative partner Scope, and is an emerging musical attitude Forensic is proud to be part of.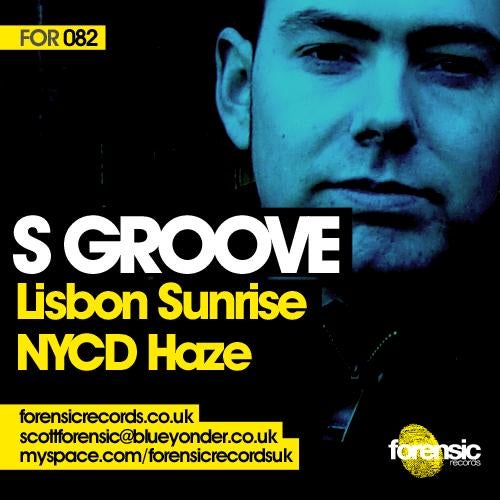 Release
Lisbon Sunrise / Nycd Haze