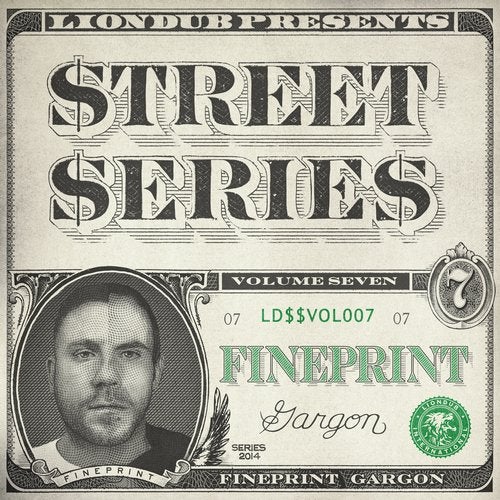 Artist: Fineprint
Title: Gargon
Label: Liondub International
Catalog #: LD$$VOL007
Format: Digital
Release Date: June 3rd, 2014
File Under: Drum & Bass / Jump Up

Stateside drum & bass duo Fineprint out of Long Island and Chicago have been in the game since 2007, earning their initial notice in Torontos legendary jungle scene and earning a slew of releases on Digital Terror Recordings, Double Dub Digital, G13, Tripswitch, Semtex Audio, and more. For their debut on the seventh volume of Liondub Internationals Street Series, the pair present their cinematic, hard-hitting style over five high-pressure pieces. Their carefully finessed but slamming style is shown off on title track Gargon, where the bed of samples and ambient sound effects sets mood while militant jump up drums and bass blasts control the pace. For Hypnosis, the foundation flexes even stronger muscle while the backing sounds become twisted, but the feeling overall is even more brutal. Rockaz begins with sampled reggae references but soon switches to harder, jagged bass patterns and rigid breaks, and The Clash takes a similar tact but amplifies the contrast with extended, deejay-heavy reggae samples worked against truly hammering bass and drum. On the complex tip is closer The Konkrete Skank, which begins ominously in break-driven ambient territory and goes to croaking wobble basslines accompanied by the EPs trickiest percussion ideas. Even in the harder sections, differing layers and moods abound and create tension between the tracks components. One more time bringing weight to our Street Series with American drum and bass, Liondub International stirs it up to get rough on the Brooklyn streets.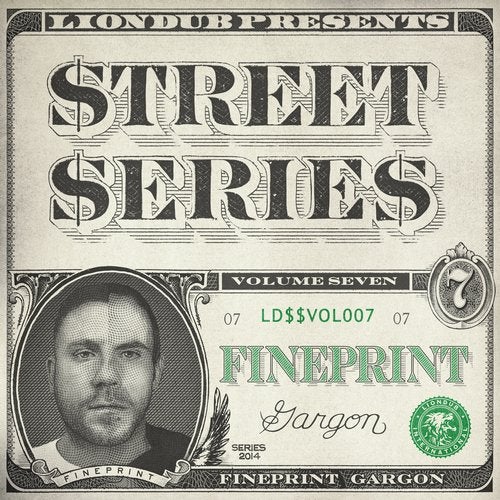 Release
Liondub Street Series Vol. 07 - Gargon