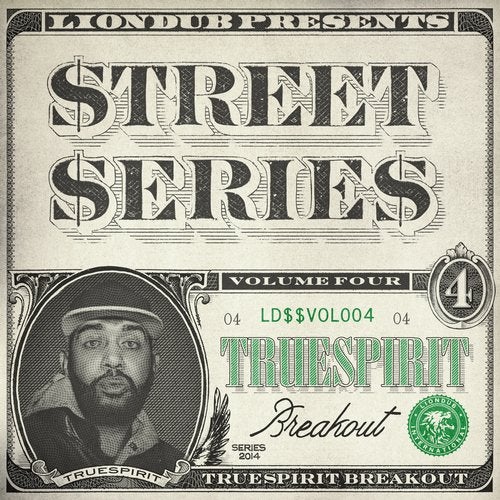 Artist: Truespirit
Title: Liondub Street Series Volume 4 : Break Out
Label: Liondub International
Catalog #: LD$$VOL004
Format: Digital
Release Date: March 14th, 2014
File Under: Drum & Bass / Liquid

LionDub International has never hesitated to show strong support for it's artists, and offering new talent consecutive releases is our way of showcasing something we truly believe in. For Street Series Volume 3, we presented the production debut of Truespirit, a storied figure best know from his time in the jungle and garage days as Marga MC and a true spirit in the truest sense. We follow this now with his "Breakout EP", Volume 4 in our Street Series, which expands on the sensibilities of his debut with five more finely crafted tracks equally referencing both new and old school techniques. "Something New" shows off funky R&B flavors over lithe drum breaks to kick things off on a classic liquid tip. Although it retains the soulful vox, "Empty" treads in tougher territory, eventually stripping down to minimal bass and drums with floating, dubbed-out samples over a solid foundation. Retaining the sensitivity, "Baby Baby" has a more rigid feeling in its drums with subtle use of bass wobbles that together bring a more modern touch. The title tune rocks the hardest of the lot, combining classic sped-up vocal samples and hand drums with spacious dub effected sounds over insistently nagging drums. "Crazy Wordz" finishes on a sophisticated, wobbly note with the most resolutely modernist of the tracks and also the densest, using a collage of samples drawn through dub treatments deployed over ostinato bass for heavy vibes in the dance. It's another strong showing on the double dose for the Truespirit, and after establishing both range and impact LionDub looks forward to more from this new talented producer.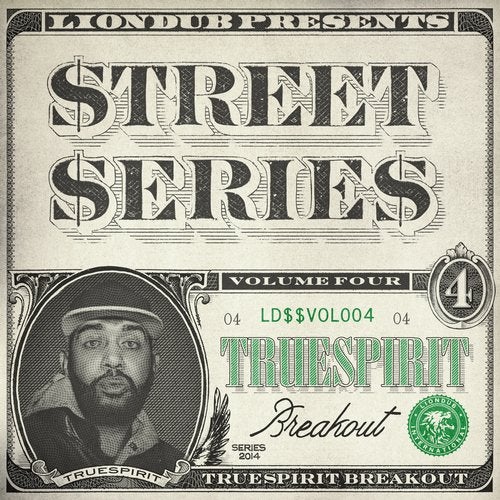 Release
Liondub Street Series Vol. 04 - Breakout