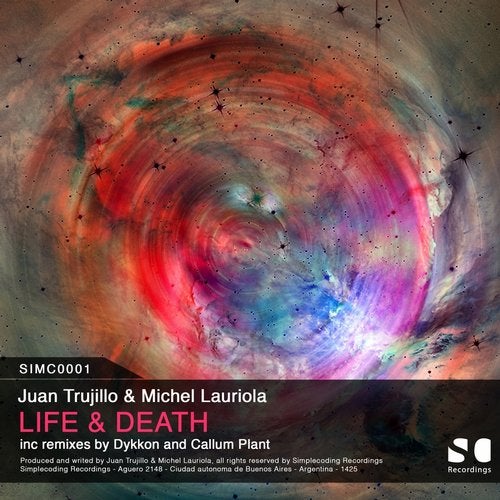 There are hot spots when talking about global techno movements, waves of musical thinking comming from different parts of the globe. South America is without a doubt a big spot, base for tons of talented producers.

Life and Death is the first release from Simplecoding Recordings, a new techno label from Buenos Aires Argentina, which contains a duo work from venezuelan producers Juan Trujillo and Michel Lauriola and include remixes by Callum Plant and Dykkon.

Life: comes from a delayed tom drum which becomes a main rhythm and a beeping note from a smoothly driven synth is the melody. Different hh patterns make this tune a sweet dynamic journey but is the stabbing delay trail from the melody arrangements that is the real catch.

Death: has a similar texture on the lows with a delayed percussion based rhythm. An expanding noise develops nicely on the background from the start and it becomes the grainy top. A stabbing melody that repeats every 8 beats travels from side to side hitting the delay. But is on the breakdown where we get all notes from the synth that quickly invade the room.

Dykkon´s approach is more to the point a dry kick followed by vibrating lows, he conserves the melody stabs and plays with different hats for up and downs. This remix is perfect for peak moments or build ups.

Callum Plant brings his heavy textures to the maximum, he uses a pounding kick, melody stabs bring the colorful contrast and different top combinations drive forward the groove... very dark stuff in this one.. we just love it.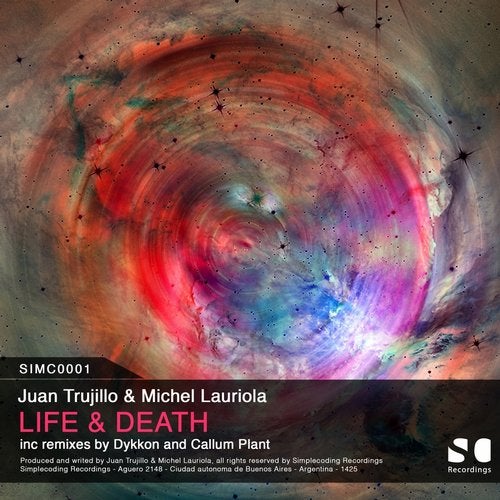 Release
Life & Death