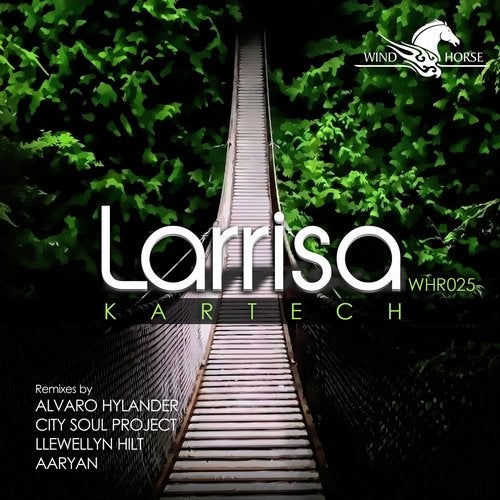 Wind Horse Records is pleased to unveil Larrisa, its second release from the New Delhi based artist Kartech. Born as Thakur Kartik, Kartech is an innovative mix engineer and producer who is known in the Indian house music scene for walking his own path and playing by his own rules. His musical background, technical knowledge, and talent as a DJ have done their part in influencing the Wind Horse sound over the years. On Larrisa, Kartech is joined by a quartet of acclaimed remixers.
Larrisa is a groovy deep house track characterized by crisp rhythms, reverb soaked synth hits, and a rumbling bass line riding alongside calming, melodic chords. These are split apart to a moving effect in a particularly gorgeous mid track breakdown. The single Never Know How, takes things darker and into the psychedelic zone, presenting a bit of twisted percussion and an exciting interplay between a massive bass synth and Kartech signature chord-play. This cut really comes alive.
The esteemed team of remixers tackle Larrisa with diverse and DJ ready interpretations. Prolific Denmark via Spain producer Alvaro Hylander from DeepWit Recordings presents a hypnotic version that pulses and booms as it draws one in, while UK duo City Soul Project from City Soul Recordings turn up the swing and add some soulful vocal hits for a cool rework that only loosely references the original. Representing the Indian side of the Wind Horse family, Llewellyn Hilt delivers a sparser but much spacier remix of Larrisa that is introduced with a piercing kick drum, while Aaryans version boasts bin shaking sub bass and intricate layers of percussion, memorably completing this club primed package.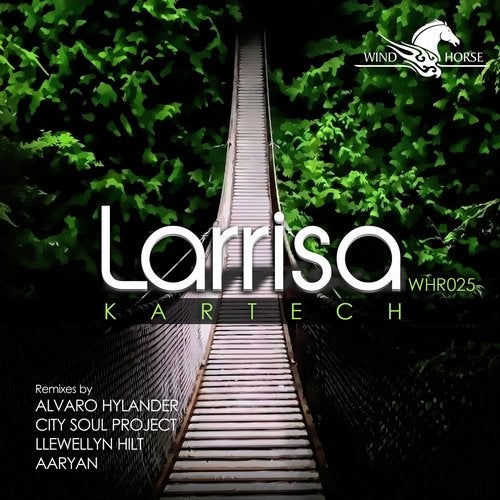 Release
Larrisa