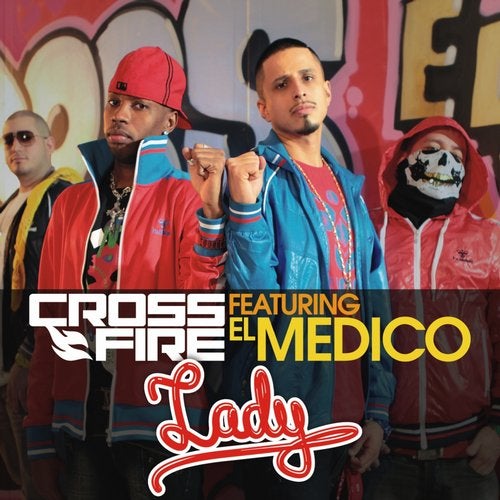 The group/DJ crew CrossFire, is a new musical concept with several years of experience on the music scene. Apart from producing and Djing, CrossFire is a live act on stage known for turning the concert into a big party. CrossFire has been touring for the past two years, the tour also includes a very appreciated opening act for multi platinum artist Chris Brown in Stockholm, Sweden.

The group started when Rigo & Cribe met with Rob in a studio in Stockholm, knowing each other for more then 15 years working on various projects on each side, it was time to create something together. They recorded the first track and a new musical concept was born, CrossFire!

CrossFire is Rigo, also known from the group Infinite Mass (www.infinitemass.com) in the lead, official MC and vocalist. Cribe & Rob behind production and DJing.

Versions of the single 'Lady'
The first version of the single 'Lady' reached no. 6 on the swedish sales charts, was no. 1 on 'The Voice' (The biggest radio station in Sweden for urban & dance music), no.3 on 'NRJ - hit music only!', with heavy rotation on swedish national radio and one of the most played music videos on MTV in 2008/2009. In the end of 2009 CrossFire produced the 'Lady' version with the chilean DJ Mendez for the southamerican continent. Lady is still since 29 week on the chilean charts and was 7 weeks on number 1!

In spring 2010 CrossFire produced for the european market the new version of 'Lady' with the cuban reggaeton star 'El Medico'. El Medico is well known from his international hits 'Miss Fatty', 'Pig Pon' and 'Chupa Chupa'. 'Miss Fatty' reached until No 3 in the german black music charts in 2008, Pin Pong reached No. 9 in the german black music charts in 2009 and his Hitsingle Chupa Chupa was in the spanish Top 10.

Crossfire is a unique musical concept not only for its innovative and refreshing style of music but also for the blend of diverse musical styles and influences from Jamaica & the Caribbean. Soca, Dancehall, Hip-Hop, European Club music & House mashed up with influential artists from all around the world under the name Crossfire.

Rigo: Member of Infinite Mass since 1991. Was also a member of the swedish pioneer rap group The Latin Kings, as a solo artist and currently touring with the swedish band Teddybears as vocalist. In 1997 him and his brother Cristian 'Cribe' Pencheff founded the company/sound system 'Topaz Sound' an independent music company that have been a standout among other companies with inhouse production ranging from music to videos for artist both national and international, among other things (www.topaz.se).

Cribe: Member of Infinite Mass and leading producer of Topaz Records. Creating all the graphic designs, album covers, websites, etc for Crossfire and the Topaz products.

Rob: Former member of the world acclaimed dj & production duo 'Rob 'n' Raz' with several chart burners. He has been on a worldwide tour & the only swedish artist to date to ever appear on the scene of the legendary Apollo Theatre in Harlem.

Apart from finishing their album CrossFire is also currently writing music together with other songwriters like Nervo (David Guetta ft. Kelly Rowland - When Love Takes Over, Pussycat Dolls), Anders Bagge (Madonna, Janet Jackson, Santana, J.Lo).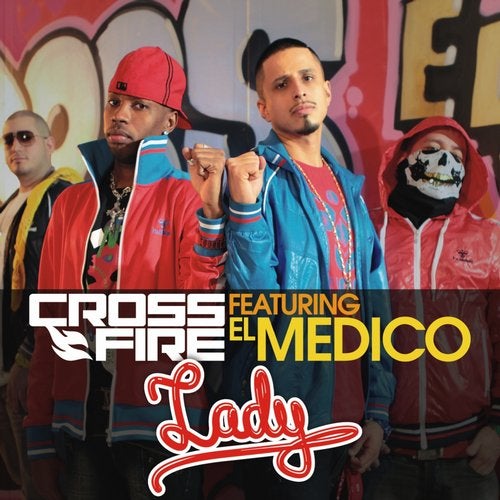 Release
Lady (feat. El Medico) (feat. El Medico)