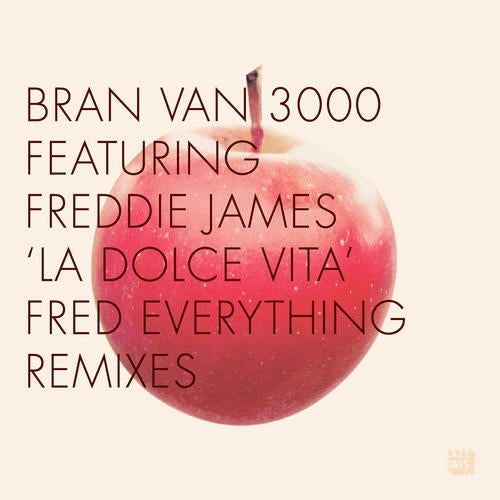 Bran Van 3000 is a musical circus orchestrated by James DiSalvio. Known for their 1998 hit "Drinking in La", this unconventional collective is based out of Montreal but also LA, and even Mexico. This is taken from their most recent album "The Garden" and features the vocals of Freddie James, a child star of the disco days in Montreal famous for his 1979 hit "Everybody, Get Up & Boogie". Fast forward 30 years and we have this amazing collaboration between Bran Van and Freddie that we just had to get our hands on!

The collaboration between BV3 and Fred Everything started in 2000 when he remixed the band's track "Astounded" which featured an unreleased vocal by the Late Great Curtis Mayfield. Arguably the best remix in Fred Everything's catalog.

This time, Fred takes a moodier approach to the remix, closer to an early Detroit Techno and 90s Deep House influence with a modern feel. The main mix uses the amazing Grand Piano performance of Kim Neundorf, enhancing the dreamy feel of the original track. Of course Freddie James's vocals are omnipresent so If you're afraid of a good vocal, walk away now! The stripped version has No Piano in it and the Outro is the one to start your next mixtape with!

Support by : Jimpster, Danny Krivit, Miguel Migs, Shur-I-Kan, Giom, Phil Weeks, Agnes (Cavalier), Llorca (Art Of Tones), Roberto Rodriguez (Manolo), Blakkat (Shaboom), Jay Tripwire, Kruse & Nuernberg, Lovebirds, Jeff K, Johnny Fiasco...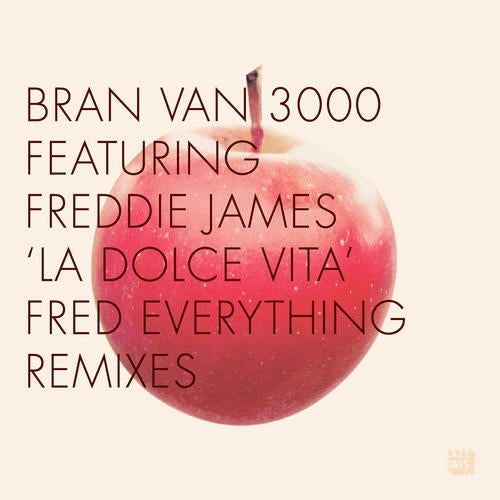 Release
La Dolce Vita (Fred Everything Remixes)