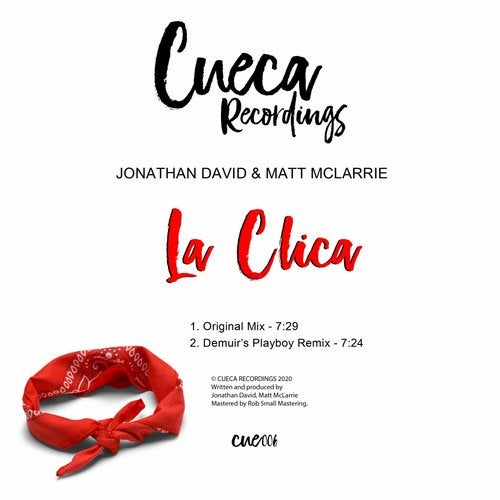 Exclusive
CUE006 has finally arrived and we are starting 2020 with a statement of true quality. Cueca's very own duo Matt McLarrie and Jonathan David combine once again and head to the streets of Mexico and deliver to you their new single 'La Clica'.

Inspired by Mexican gang culture, Chicano gangster vocals tell the story to a backdrop of intense latin percussion and driving snappy hats. Haunting festival trumpets cut through the groove while the jail atmosphere gives it that gritty underground feel. This is a track that really intensifies as it progresses with the interplay of the trumpets and vocals setting the theme. A booming sub bass lays the foundation and keeps the track rooted to the dance floor while the other elements evolve and take you on a true musical exploration of the Latin barrios.

On the remix we are extremely proud to have Canadian legend, and purveyor of the finest underground house music of the moment, Demuir. The hardcore gangster feel of the original plays right into his hands as he delivers an absolute floor crushing remix. Pulling out the tribal elements of the original he has sculpted a slamming groove around it in his signature jackin tech style. The upfront style drums drive the track forward while his vocal placement and stripped back breakdowns add huge intensity to the drops. The builds are subtle but extremely powerful and a true testament to the less is more attitude. Unexpected deep chords soften the tone which is a touch only an artist of Demuir's level could deliver. His experience and talents really shine through on this. Flawless remix from a true professional. Tested on global dance floors by the man himself, this release will find its way into sets of some of the biggest artists this year. This is a release that truly sums up the Cueca Recordings ethnic visions. Thank you to Demuir and all real gangsters everywhere.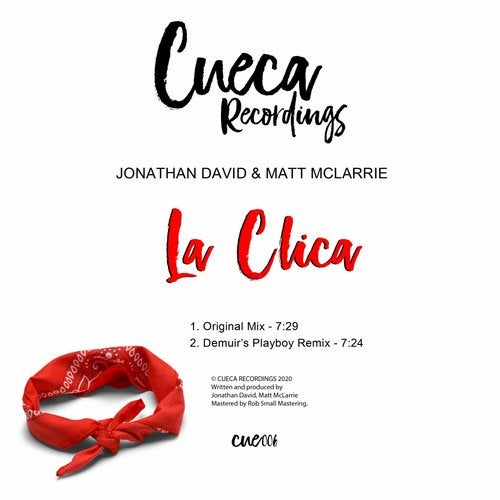 Exclusive
Release
La Clica